Golden Eagle Award Takes Director to New Heights
Hang on for a minute...we're trying to find some more stories you might like.
Years of clicking metronomes, countless hours of rehearsal, and a passion for teaching have lead Asa Burk to winning the Golden Eagle Teacher of the Year Award.   
"I was very surprised, taken aback, and humbled," Assistant band director Asa Burk said. "It's a big honor to be selected."
The Teacher of the Year, after being nominated by students, teachers, and community members, has to write an essay explaining their beliefs in teaching and is chosen by an outside committee.
"[Burk] wrote an essay about his philosophy in education and how he feels about teaching and what his students have accomplished that must have been great," said Director of Bands Kathy Johnson.
Burk has nearly 30 years of success in directing and teaching AP music theory and has been on staff for four years.
"I've collected experiences and built relationships with kids across many different schools, campuses, and grades," Burk said. "I think those experiences shape us and help us refine our teaching and craft."
A love of education and music has aided Burk in creating an environment of learning for his students.
"You get to make music with some of your best friends and with people you admire the most," Burk said. "That's what special about music classes instead of a regular class where you have to be there, this is the class you get to go to."
Burk works alongside a team of other directors to make the band program the best it can be.
"Mr. Burk is a professional and willing to do whatever it takes to make sure that his students are successful," Johnson said.
The special relationship Burk has with all of his students is clear after being nominated for this award. 
"Mr. Burk. is really good at getting on student's level and making it more fun and not so serious all the time," Senior Gabriella Cate said. "He knows how to take a joke and it kind of lightens the mood in band rehearsal."
Having an extensive knowledge of music and a heart for teaching, Burk's accomplishments can be summed up in all the qualities that define a Golden Eagle.
"Receiving this award is a big honor and I am so humbled that somebody would hold me in that high regard," Burk said. "I'm just thrilled to death to do what I do on a daily basis and getting special recognition for doing that is just icing on the cake."

About the Writer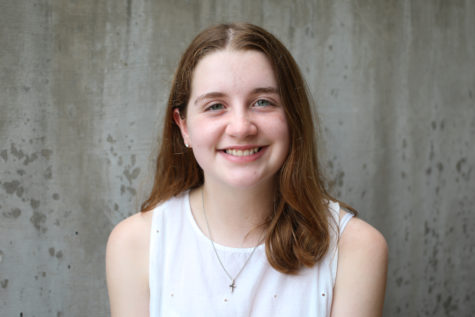 Sarah Crowder, Reporter
Sarah Crowder is a reporter and writer for The Talon News. This is her second year involved with the Talon and UIL Journalism, and she has won multiple...