A Night for Kings and Queens
Tim Tebow Foundation's 'Night to Shine' Helps Students Celebrate
Hang on for a minute...we're trying to find some more stories you might like.
Loud music, flashing lights, and dancing are just a few things found at a typical high school prom. But at Night to Shine, the annual prom sponsored by the Tim Tebow Foundation, their version of prom is like no other.
"The purpose of the Night to Shine project is to show individuals with special needs that they are a Child of God, how special they are, to celebrate them and celebrate their uniqueness, and to make them feel like a king or queen for the evening," special education teacher Daina Hunt said.
This event is not just a community-outreach, but a global mission. With over 540 churches participating around the world, including The Well, more than 90,000 people with special needs get to experience a high school prom this year.
"A lot of times the special needs kids don't get to have a regular prom night because they have certain needs like too many flashing lights or the music is too loud," senior class secretary Miranda Downe said. "It's kind of just a night to accommodate them and everyone to be loving on them and lifting them up."
Last spring, 30 students attended the prom and this year, the attendance numbers are expected to almost double. The Night to Shine dance, held at the high school last year, made a huge impact on teachers, students and parents who attended.
"I love it," Hunt said. "It's my favorite event of the school year and it's incredible. It's so great to see the kids dressed up and to see them so happy and excited. It makes them feel really great about themselves for an evening."
Students at the high school volunteer to help make this night special for those there. Downe was just one of many that helped last year and will help this year.
"I am really looking forward to going again this year because it is just as good for [the special needs students] as the people that are serving," Downe said. "You don't think you would develop a relationship with someone that fast, but I did."
This year's Night to Shine prom will be held on Friday, February 9th at 6 p.m. in the auxiliary gym.
"I think the night is really important for my students in that it gives them a sense of belonging and a sense of self-confidence," Mrs. Hunt said. "I think it gives a group that often goes unnoticed a really, really nice evening."

About the Writer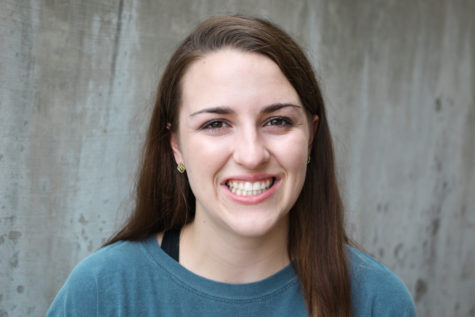 Ashlynn Roberts, Reporter
Ashlynn Roberts is a reporter for The Talon News. Ashlynn has competed in UIL Editorial, Feature, and News writing and has won many awards in all three....