Student Council Hungry to Fundraise with Movie Night
Hang on for a minute...we're trying to find some more stories you might like.
For Student Council's November fundraiser, the officers decided to take the idea of a canned food drive to the next level. Student Council will host a movie night at Argyle High School on Nov. 30th at 6:00 p.m., charging two canned goods per person as the price of admission.
"It's a good community event,"  Jake Pool said. "You can just come out and watch a movie with your family, while helping out the community."
The idea came from a field trip that student council officers took earlier in the year.
"StuCo first heard about the idea at a leadership conference," student council sponsor Daina Hunt said. "The hope is that by combining a fun movie night with an easy giving opportunity, more people will participate."
The canned goods collected at the event will be donated to those in need locally.
"We are choosing local food pantries for donation to ensure our efforts impact people within our community," Hunt said.
Since the holidays can be stressful, student council wanted to provide families in need with one less thing to worry about.
"The holidays are some of the toughest times for people because there is a lot of stress," Pool said. "For them to have basic necessities, such as food, it is helpful."
A district event, donations will be accepted from students and families of all ages.
"We felt it would be more beneficial," Pool said. "By opening it up to the entire district, there is a chance for greater outcome which could be more of a profit in sense cans."
Student Council will be showing the movie, Home Alone, since Christmas is just around the corner. The movie will be shown in the Indoor Athletic Center (IAC) at the high school campus on Thursday.
"We really encourage all ages to come participate tomorrow night," Hunt said. "Bring two canned goods to the IAC for a 6:00 pm showing of Home Alone."

About the Writer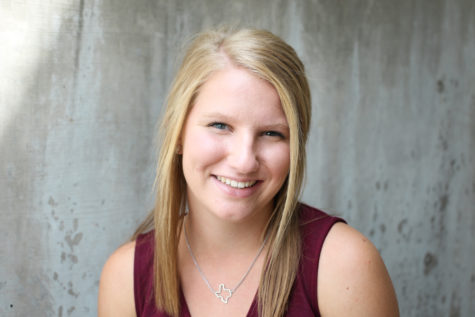 Faith Stapleton, Senior Reporter
Faith Stapleton is a senior reporter for The Talon News. This is Faiths fourth year on staff, focussing on news, features, and review writing along with...