Boys Soccer Working to Succeed in 2017
Hang on for a minute...we're trying to find some more stories you might like.
Following their first state appearance in school history, the Eagles soccer team suffered heavy losses to the roster. The Eagles lost seven starters in last year's graduating class. However, this season brings hope for a new team to have similar success.
"You never can replace some of those kids, but what you can do is have every kid get a little better year after year, and I've been very pleased," head coach Daniel Lundy said.
The team will still be bringing back significant players from last year's team that will look to bring experience and leadership.
"Luckily, we do have our leading scorer back," Lundy said. "Dylan Sadler's coming back, and we've got three other kids that started just about every single game last year, Michael Rigsby, Travis Garner, and Grant Shaw, and they're all a year older, a little bit stronger, and a little bit bigger."
The empty slots in the Eagles lineup from last season have opened up the door for new, young players to step up and play a big role. In fact, some new players will be a necessity to the team moving forward.
"We had a lot of people graduate, but we have a lot of younger kids coming up that are pretty good," junior Cale Nanny said. "I think we'll have a good season."
Following the loss of so many highly skilled players, many, even the coach, had doubts.
"I was a little worried coming in, losing as many guys as we did," Lundy said. "After the alumni scrimmage and the scrimmage against Justin Northwest, I was very pleased with some of the younger guys and some of the new guys. I'm a lot more encouraged than I was to begin with."
A new team will bring a new style to the Eagles. Instead of last year's high-powered scoring offense, the team will have to rely more on a sound defense to win big games.
"We might not score in the bunches that we did last year, maybe one to two goals as opposed to three or four," Lundy said. "As long as we have more than the other team, I'm happy."
This year will definitely bring its challenges, but the team is ready to begin another strong season with hopes of success.
"The hardest thing to replace from last year is going to be the speed up top, losing Drew Estrada and Caleb Holt, but we're going to be able to step up and find other ways to score," junior Michael Rigsby said.

About the Writer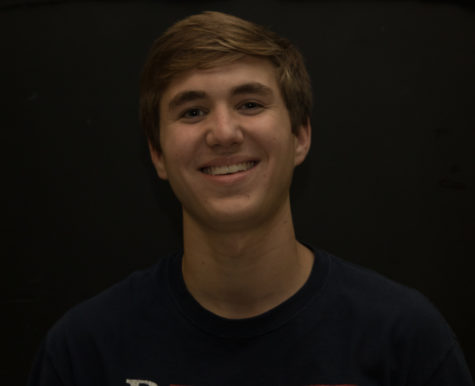 Christopher Piel, Editor-in-Chief
Christopher Piel is the editor-in-chief for The Talon News. This is his fourth year on staff. Outside of The Talon, he enjoys football and basketball....