Trivia Game Takes Internet by Storm
With an average of over half a million players a day, the online game HQ Trivia has become an incredibly popular pastime for many netizens.
The trivia game airs Monday through Friday at 3 p.m. and 9 p.m., with a cash prize shared between winners, who have to answer a series of increasingly difficult questions. On Sundays, a singular game takes place at 9 p.m. and continues until only one player is left standing to win the $25,000 prize.
HQ is free for anyone to play, and the app earns money through a series of investors, who fund the project in hopes that the app will become big enough to gain notoriety and sponsors from larger, richer companies.
One of HQ's hosts, Scott Rogowsky, has become somewhat of a legend among players. The game features a number of other hosts, including celebrities and comedians, but none have gained the notoriety Rogowsky has. Given nicknames by fans such as "Quiz Daddy" and "Quiz Khalifa," the comedian continues to be the face of the game
Each game of HQ consists of twelve questions, which gradually become more difficult as the game progresses.
Despite its popularity, HQ has its flaws. Due to the sheer number of players, the game tends to lag, kicking out players and skipping questions.
No matter the flaws, HQ's popularity continues to grow. On Monday, the app announced its biggest prize to date, a $250,000 prize pot sponsored by the upcoming Warner Bros. film Ready Player One. Whether or not sponsorships will continue is not for certain, but one thing is for sure: HQ is taking over the internet, and it isn't slowing down anytime soon.
About the Photographer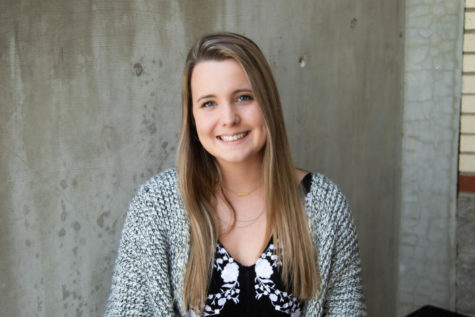 Campbell Wilmot, Broadcast Director
Campbell Wilmot is the Director of Broadcast and the Co-Editor of The Talon News for the 2019-2020 school year. She enjoys videography and filmmaking...