House Bill 100 Remade to Harm Educational Funding
In March, Rep. Ken King (R-Canadian) introduced House Bill 100, which would help school finance across the state. The original version of HB 100 aimed to give $4.5 billion for school funding to raise budgets for teacher salaries despite inflation. This uncontroversial bill was a major step forward for education finance.
However, when HB 100 reached the Senate Committee on Education, 16 amendments including the voucher program was added to the bill. This would give families who choose to have their child attend private school a voucher of $8,000 for each child every year, similar to what the failed Senate Bill 8 proposed.
HB 100 passed the Senate by a vote of 18 to 13. When moved to the House, 10 more amendments were added including allotments for fine art programs, micro-credential program for teachers, and minimum wage for school bus drivers. The bill passed the House to third reading with 116 to 24.
This undisputed, helpful bill has now been combined with the controversial topic of funding private education. Opponents across the state argue this disrupts the entire education funding program.
For other utilities public dollars go into, there are certain regulations. Private schools would need to be put under the same regulations as public schools such as quality of facilities and being open to public scrutiny. HB 100 does not hold this accountable.
Those who want to attend private school already do. $8,000 is simply not enough money to pay for private tuition. Liberty Christian's tuition is more than four times that – sitting at $20,031 per year. This bill only gives a tax break to the already high-income families of Texas instead of improving the lower-class schools around the state.
The Republican party is split in the decision. While many urban, often higher-income families support this bill, rural families do not. A public school's funding comes from the rate of attendance; that means less students equals less money. Smaller, low income schools could benefit greatly from the $500 million dollars a year that would go in to these vouchers.
Sponsor Sen. Brandon Creighton (R-Conroe) said parents need the freedom to decide their own school choices, especially those with learning disabilities and special needs. However, if the state has the money to give for vouchers, why not give that same money to public school special education funding? If we really want to help those students who need a different education, this is not the route to take. To fix our education system, we must put money directly into it, not encourage others to abandon it.
To stop this bill, contact your representatives to let them know you oppose the bill. Students, encourage your voting-age peers and family members to do the same. We must stop this bill to protect our educational funding.
Your donation will support the student journalists of Argyle High School - TX. Your contribution will allow us to purchase equipment and cover our annual website hosting costs.
About the Contributor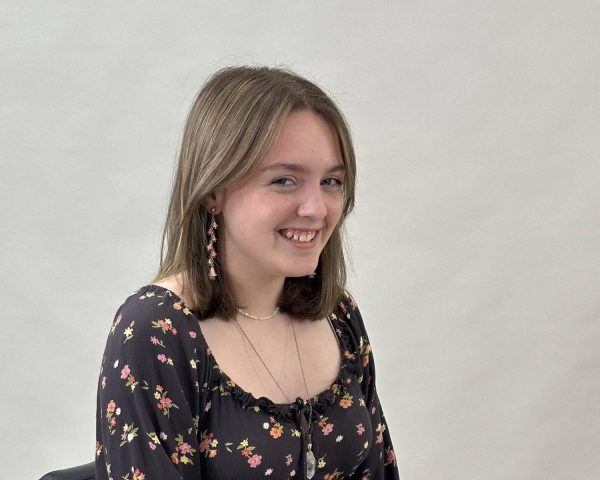 Tierney Withrow, GoPhoto/Reporter
Tierney Withrow is a reporter for The Talon News. Currently a sophomore, this is her first year on The Talon staff. Outside of journalism, she is a member...