A Hero, a Golf Club, and a Disappointment (At the Moment with Billy Mykel)
      A tale of unprecedented heroism came to a close on May 6, 2019 as President Trump awarded professional golfer Tiger Woods with the Medal of Freedom following his victory at this year's Masters. A story which followed the all so familiar plot of a tall man bending in brokenness only to rise again in glory and humility. With a man that many Americans had probably never heard of before recent events receiving the highest civilian award in our nation, many people have found themselves wondering what this great American hero did. What feat of outstanding heroism, bravery, or ingenuity brought him this great honor?  Sadly, as is the case with many of our heroes, the story of Tiger Woods is not one that withstands scrutiny beyond a passing glance. Not even the medal around his neck, a symbol of everything we are as Americans, can truly be considered pure. If nothing else, the nature of Tiger Woods and the Medal of Freedom's shared story is not that of redemption or American ideals, but instead a tragedy that provides a morbid commentary on the deepest rooted issues of American society.
The Story of Tiger Woods
      In order to understand this tragedy as a whole, we first must understand the story of our protagonist. Tiger Woods enjoyed an incredibly successful early career, being known as one of the best amateur golfers in the United States and a dominant player on the professional circuit in 1990 and the early 2000s. He even went as far as to be the first golfer of African American or Asian descent to win the Masters tournament in 2001, also consolidating his place as the first person to consecutively win the four major tournaments of golf: the Masters, U.S. Open, British Open, and PGA Championship. With seemingly everything going for the young champion, people around the world began to take notice. Instead of cementing his place in history, this attention only served to corrupt and destroy.
      In 2009, a story broke in the National Enquirer. A story in which Tiger Woods, a husband and father at the time, was revealed to be having an affair with Rachel Uchitel, a nightclub promoter. In the following months, more and more women stepped forward, revealing in explicit detail their affairs with the golf icon. These revelations shook the Woods' family life to the core, culminating in a car accident outside their house which featured Tiger's wife, Elin Nordegren, attacking their SUV with Tiger still inside with one of his golf clubs. After these shocking events took place, Tiger Woods announced that he would be taking an "indefinite hiatus" from his golfing career. With his reputation tarnished, his career seemingly over, sponsors revoking their support, and his family split following a divorce, Tiger Woods turned towards painkillers, and possibly alcohol, developing a highly destructive addiction to them.
      Although he would go on to stage a massive comeback, with his retaking of the number one spot in 2011 and his victory at the Masters in 2019, the shadow of his past mistakes still looms over him. Tiger Woods, despite claiming to be a changed man, is criticized not just for his past actions, but his presently insensitive demeanor and his decade younger girlfriend. By seemingly all trustworthy accounts, the only thing that changed about Tiger was that he finally broke his golfing "slump", not that he overcame his shortcomings of character or that he developed a level of dignity worthy of the highest civilian award. Not only is Tiger Woods himself unworthy of this great honor, but it's important to note that before becoming President, Donald Trump was an avid Woods fan who remained loyal to him even during the scandals. Woods himself has stated that President Trump was one of his biggest supporters and a direct reason for his golfing comeback. All of which points towards the idea that the President didn't bestow the honor to Woods for his actions, but instead to support his personal idol.
The History of the Medal of Freedom
      It is time we also look at the award that he most certainly doesn't deserve. The Medal of Freedom is the highest decoration available to civilians and is rewarded to people who have made "an especially meritorious contribution to the security or national interests of the United States, world peace, culture, or other significant public or private endeavors." In short, the medal is an incredibly prestigious award reserved for the best among us. That is until it isn't. The Medal of Freedom has a long history, and Tiger Woods is not the first unworthy recipient of this great endorsement. Out of two other golfers who received the award, one was a racist who was against African Americans playing professionally (Jack Nicklaus) and another was accused of cheating in the very games that won him the award (Arnold Palmer). Beyond the darkest recipients of the medal, the award has been given to campaign staff, controversial pop cultural icons, and has even been rewarded to Presidents by themselves. Though originally meant to signify honor and duty, the Medal of Freedom today holds very little value beyond its constant reminder of America's dark, racist, misogynistic past.
What does this all mean?
      Tiger Woods, as he is now, is most certainly unworthy of the Medal of Freedom in the spirit in which it was made. The award was cultivated as a prestigious and honorable item that gives recognition to the great achievements of the American people. Sadly though, the idea behind this award has died, being replaced by long rejected ideas of racial supremacy, patriarchy, adultery, cheating, and addiction. Under this understanding though, perhaps Tiger Woods does deserve this award. In today's world, we hold many people on the highest of pedestals, from politicians and leaders to singers and athletes. It's incredibly important that not only are we sure that they are worthy of our praise, but that all of our medals, trophies, and ribbons are worthy of representing us. That they don't become corrupted and twisted, that they follow the morals of today instead of the darkness of the past.
Sources:
About the Writer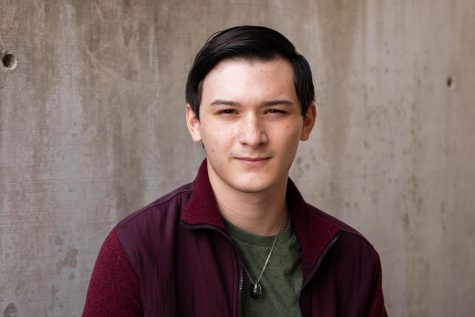 Billy Mykel, Opinion Editor
Billy Mykel is the Opinion Editor for the Talon News who specializes in current events. He also participates in Debate and is the Vice-President of the...