How the Cookie Crumbles
Hang on for a minute...we're trying to find some more stories you might like.
Ears perk up when they are mentioned. Girls camp outside of all kinds of grocery stores to sell them. It's that time of year: Girl Scout cookie season. A very popular item throughout the school, Girl Scout cookies are typically sold between January and April.
"I feel like the nostalgia in the cookies is something that people strive for," Girl Scout Katy Atkins said. "I think that selling to students, mainly older students, it's that factor 'oh I am almost an adult, I have money, it's my own money, my parents can't tell me what to do.' and it's sort of them being a rebel and buying for themselves. It's the freedom that they have when they buy cookies because they know they're their cookies, so it's this personal transaction."
To sell Girl Scout cookies, scouts have to order cases of them to sell. If they are unable to sell all of the cookies from the case, either they or the troop have to pay for them and they are left with all the leftover cookies.
"It's easier to sell cookies at school, definitely," Girl Scout Sam Gladys said. "Because teenagers like cookies and a lot of adults are usually on diets so it's harder to get through to them but if you go to kids you know then they'll tell other kids and then they'll come to you so you sell more cookies. [I sold] probably around 100 boxes of cookies at least [at school last year]."
According to Gladys and Atkins, Thin Mints are their top sellers. Samoas are a second, as many do not like coconut but love caramel, and peanut butter and chocolate Tagalongs are third.
"This year I bought cookies to support Katy," freshman Zander Eades said. "Also I wanted to eat them and it was extremely easy [to buy them at school]."
Girl Scout cookies are made at two different bakeries in Texas: ABC Bakery and Little Brownies Bakery. Little Brownies Bakery provides cookies for north Texas while ABC Bakery covers the rest of the state. These bakeries' products can vary slightly, causing certain bakeries to make cookies the others do not, or for similar cookies to have different names.
"The worst thing about being a Girl Scout and bringing Girl Scout cookies to school is that kids will be like 'Hey can I have those for free?' No, this is my business," Atkins said. "If I give these to you for free then where does that money come from? It's not going to come out of my pocket or my parents' pocket."
Pestering from students is not the only negative to selling cookies at school.
"Selling girl scout cookies throughout the school is very stressful," Atkins said. "But it's easier once you get older to sell cookies themselves. I can bring them to school and be like 'hey I have Girl Scout cookies in my car if you want some' rather than asking people what they want and then bringing them into the school or taking them on the bus."
From every box of cookies sold, ten cents of the money goes to the troop with the rest going to Girl Scouts as a whole or the bakery.
"There are some programs where some of the money goes to service units," Atkins said. "And they can do scholarships for girls who are from lower-income families and they can be in Girl Scouts and they can go on camps and such and their family won't have to worry about it. Some of the money is wasted on stuff we don't really need like napkins, which can be donated. A lot of is wasted on camping material that we don't need every time we go camping, you buy it once and we should be good."
The rest of the money that goes to Girl Scouts is used to advertise the Girl Scouts organization.
"They say that most of the money goes to good causes," Atkins said. "But it doesn't. It's ridiculous."
As girls get older, there are fewer and fewer who stay in Girl Scouts.
"Girl Scouts take a lot out of you," Atkins said. "And school is so busy. I didn't realize it would be like this until I got into high school. My troop only meets once a month. It used to be we had to meet every week or every other week, but as you get older, you have less time because there's so much more to do. It's not only that but it's no longer appealing to be a Girl Scout once you get older because it's not considered cool to sell cookies, it's embarrassing, it's a waste of one's time. You could be doing other things"
Girl Scouts membership has dropped sharply, falling 27 percent from its peak in 2003.
"I don't really see the appeal of being a Girl Scout anymore," Atkins said. "The only reason I do it is to get a scholarship but to get a scholarship for that I have to finish my gold award, which is equivalent to an Eagle Scout award. People say that Girl Scouts is empowering when really it's not. There are so many people out there that say girl scouts help girls or that it is beneficial and while yes a lot of things I have learned from girl scouts have been beneficial, it's also stuff that I could have learned by myself, stuff that I could have done by myself. It's not really empowering; it's very repetitive there's not really much you can do after doing it for all your life and it's not really worth it in my opinion."
Despite these negatives, Girl Scouts is a tradition carries on throughout families.
"I have been a girl scout since kindergarten," Atkins said. "Either when I was six or seven. A long time. Both my sisters were girl scouts, so I have been in it since I was born and it's really weird because my mom, she's been part of the service unit since my sisters were in it so they rely on her heavily and so I have always been a part of it, it's always been my life. I've been in it for at least ten years and then even before that because I would always help my sisters sell cookies."
Sources:
https://www.cbsnews.com/news/girl-scouts-membership-drops-sharply/
About the Writers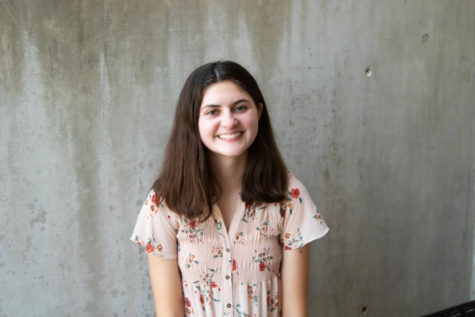 Trinity Flaten, Co-Writing Editor
Trinity Flaten is a reporter and Co-Writing Editor for The Talon News. Trinity also competes in UIL Journalism events and is a state qualifier in editorial...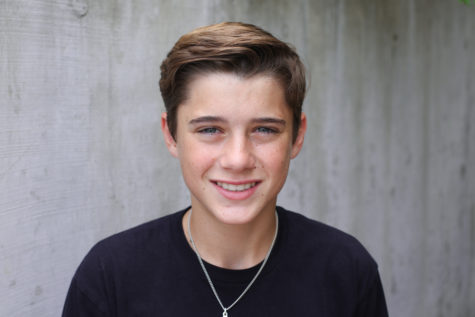 Joe Walsh (Headline Writer), Headline Writer
Joe Walsh is a headline writer for The Talon News. This is his first year competing in UIL Headline Writing. Joe plays on Argyle's varsity soccer team...