Challenge Day Club Hosts Clothing Drive
Hang on for a minute...we're trying to find some more stories you might like.
The Challenge Day Club will be running a Love Thy Neighbor clothing drive for homeless veterans in the Denton area until Valentine's Day. There are boxes located in the front of the school, by the cafeteria, and donations can be dropped off at Mrs. Sutton's or Mrs. Warden's room.
"We, as a school, should teach our students to respect and honor our veterans," Challenge Day Club sponsor Jeanna Sutton said. "And this is a great way to give back to them. We enjoy freedoms because of the sacrifices of our veterans."
The idea came from sophomore Isabelle Gilbert, an officer for Challenge Day Club, who thought the drive would be a "great way to contribute."
"I was actually first introduced to the thought through a friend of mine doing research on an article about the rise in numbers of homeless veterans," Gilbert said. "And that same week, I heard a speaker at my church mention the exact same fact she had told me. From there, I picked up the message and did some research on the numbers of homeless veterans and generally impoverished people in Dallas and the things that could be done to help the people who struggle with poverty. After all, I don't know that I believe in coincidences."    
After Gilbert decided to help by hosting a clothing drive for the homeless veterans in the area, she took the project to Sutton.
"I thought Isabelle's idea was awesome," Sutton said. "Challenge Day Club is always looking for ways we can help our community, and this was a great opportunity."
Donations needed for the drive include blankets, socks, gently worn jackets and clothes, shoes, and undergarments.  
"The main goal I have is always to help those who need it," Gilbert said. "And I think it will hopefully raise a form of awareness about the lives of people who struggle with poverty and need the help that donations can offer."
The donations will be taken to a local charity that can distribute the items to veterans in need.  
"The clothes are going to the Salvation Army organization where they will be used in their Family stores that help fund their organizations, and support the people who need it the most," Gilbert said. "I chose the Salvation Army after noticing that they provide shelter, counseling, and food for the veterans, not to mention all of the other great causes they support."   
According to a study from 2016, there are approximately 386,358 homeless veterans in the DFW area.
"Veterans have given up so much of their lives to serve our country, " Sutton said. "So this is the least we can do. We need to do what we can to take care of our veterans. The goal of this project is to show our veterans that they are loved, that they matter, and that they're not forgotten."
Donations for the Love Thy Neighbor clothing drive will be accepted until Feb. 14.
"I think it's important to help veterans," Gilbert said. "Because it's about giving back and caring for those who have cared for you. It's about honoring and respecting the sacrifices that they have gone through. Every single person who serves carries the hearts of people all around the country that they have never met, never known. Yet they still show up to protect us, and it was just my way to give back a little and to thank them."
About the Writer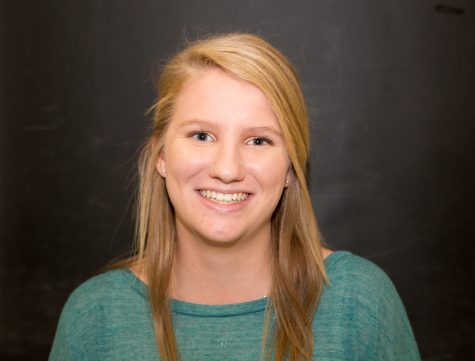 Faith Stapleton, Photography Editor
Faith Stapleton is an editor for The Talon News. This is her second year on The Talon, and she has been the prop manager for Annabel Thorpe's documentary,Pointe...