Senior Trio Dominates in Road Win
On Tuesday, Jan. 15, the 20-7 Eagles look to continue their three-game winning streak in their first district road game, against the 8-12 Krum Bobcats. Seniors Max Valentino and Brandon White are preparing to continue their dominance over below .500 teams (4-0). However, it's a different story for the Bobcats: against .500+ teams the Bobcats are a staggering 2-11.
In the Eagles' last game, they were able to show complete dominance over the Porcupines, 77-32.  Valentino's plays held a key factor in the Eagle win. He was able to put up 17 points and made his first in-game dunk.
In the previous game for the Bobcats, they continued their slump and lost their third straight game to the Bridgeport Bulls 45-32, they look to end that on Krum's home court.
After a previous matchup during last season ending in a victory after four overtime periods, this game was dominated by the Eagles. The team led through the entire game, winning 59-42. They were able to get the win having the team's trio of seniors led the way, being a major focal point of the offense. White led the team with 13 points. Fellow seniors Max Valentino, and Hunter Lavelle, each had 11 points. 
The Krum Bobcats put up a good fight at the end, having two players, Abe Dilion and Carter Marquis, score 13 points each.
The Argyle Eagles will get a rematch in the Whataburger Tournament against the 24-3 Decatur Eagles at Argyle High School on Friday, Jan. 18, at 8:00 P.M.
About the Writer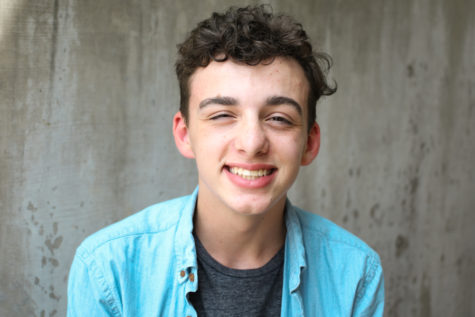 Max Van Drunen, Sports Editor
Max Van Drunen is the Sports Editor and a reporter for The Talon News. Max has reported from many UIL State events and press conferences around Texas. ...