Tornadoes (Weather Weekly)
Hang on for a minute...we're trying to find some more stories you might like.
Tornadoes are a fierce part of mother nature, and they typically occur in the spring but can happen any time of the year. But do tornadoes form, and where?
Tornadoes form mainly in a type of storm called a supercell, though they can form in any thunderstorm that is capable of producing one. Tornadoes require warm and cool air to move in different directions, with warm air being pulled up into a storm (updraft) and the cool air sinking and reaching the ground (downdraft). The combination of wind shear allows for the cool and warm air to rotate and produce a tornado.
Tornadoes can occur anywhere in the US, yet they typically form in Tornado Alley/Dixie Alley, also known as the Midwest. Tornadoes start off their lifespan as a mesocyclone, and as the mesocyclone gets closer to the ground, a funnel is created, thus forming a tornado. Tornados wreak havoc to the area in their path and last until the warm air is depleted, after which the tornado will begin to die and dissipate. 
Tornados are measured on a scale called the Enhanced Fujita Scale (EF-0 through EF-5). Tornadoes are rated by damage and not by size, which means if a tornado with wind speeds of 200 mph+ (EF-5 Wind Speeds) were to strike an open field with nothing in it, it could very well end up being categorized as an EF-0. If a 2.6 mile-wide tornado with EF-5 wind speeds struck mostly open field and struck a few structures, it could end up with an EF-3 classification due to smaller amounts of damage. While tornadoes can vary in size and intensity, they are still underestimated by many. Most of the deaths due to tornadoes are caused because people are caught off guard and don't realize how fierce this phenomenon is, which is why we as humans should stay more focused on the weather and realize how it affects our daily lives.

About the Contributor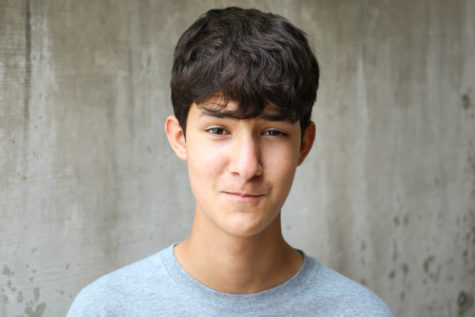 Kristjan Feltes, Reporter
Kristjan Feltes is a reporter for The Talon News and formerly known as the Weatherman on The Argyle Middle School News. Kristjan has also won awards...