Choir Students Advance to All-State Competition
Although the Argyle Choir program was established only three years ago, they have not let inexperience affect their success at the regional and state level. Out of the 22 high school students that auditioned from Argyle, 11 were selected for region and 8 advanced to the All-State competition. In January, the remaining 8 students will compete for the chance to earn a spot on the All-State choir. 
"The All-State process in Texas is one of the most competitive in the nation," choir director Will Griswold said. "For choir alone, I think there is somewhere around 15,000 students that audition every year for the various All-State choirs."
In fact, less than 5 percent of these kids will make the final cut, which goes to show just how selective this process is.
"It means a lot to me, especially as someone who has been in choir since the first year Mr. Griswold has been here," sophomore and All-State qualifier Kassidy Rosengren said. "It's cool to see how the program has grown and the fact that I have gotten to be a part of it through just about all of it is really special to me."
Students that compete in the All-State competition grow in their musical abilities and learn various life skills such as work ethic and confidence. 
"All-State is one of those really cool processes that even in the end if a student doesn't make All-State or isn't selected for the All-State choir, they have learned really incredible and difficult music," Griswold said. "The All-State music is always harder than what we have done in school because it is the very best of the best and it's the All-State team of choir in the choir world."
The All-State competition also allows participants to meet people that share the same passions as them and establish long-lasting relationships with others.
"I am most looking forward to seeing the people that I sang with last time because I made some good friendships there and I think it will be fun to see them again," sophomore All-State qualifier Payton Connatser said.
Students who participate have a lot to prove, including their singing abilities, dedication, and reputation of the Argyle Choir as a whole.
"To represent Argyle at this level means to me that I get to show my abilities to people younger than me," Connatser said. "I get to help expand choir and maybe even the All-State process for Argyle, which would be awesome to see how much we can grow in the next few years." 
Out of all the schools in the North Texas region, only two of them have choir programs where more students qualified for the All-State competition. With both schools having choir programs established many years before Argyle, the success the choir program has experienced is evident.
"For all 22 of our students that auditioned, but especially for the eight still left in the process, they are representing our school in amazing ways," Griswold said. "Even out of these eight students left, depending on how many students make it, they have proved themselves time and time again at these auditions and they have taken our program, Argyle High School Choir, and put us on the map in a way."
About the Writer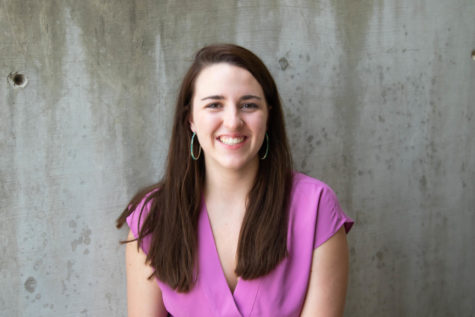 Ashlynn Roberts, News & Social Media Editor
Ashlynn Roberts is the News Editor and Social Media Editor for The Talon News. Ashlynn has competed in UIL Feature, News and Editorial writing and has...