Speaking up, Making a Difference
PALS training director works to improve the lives of students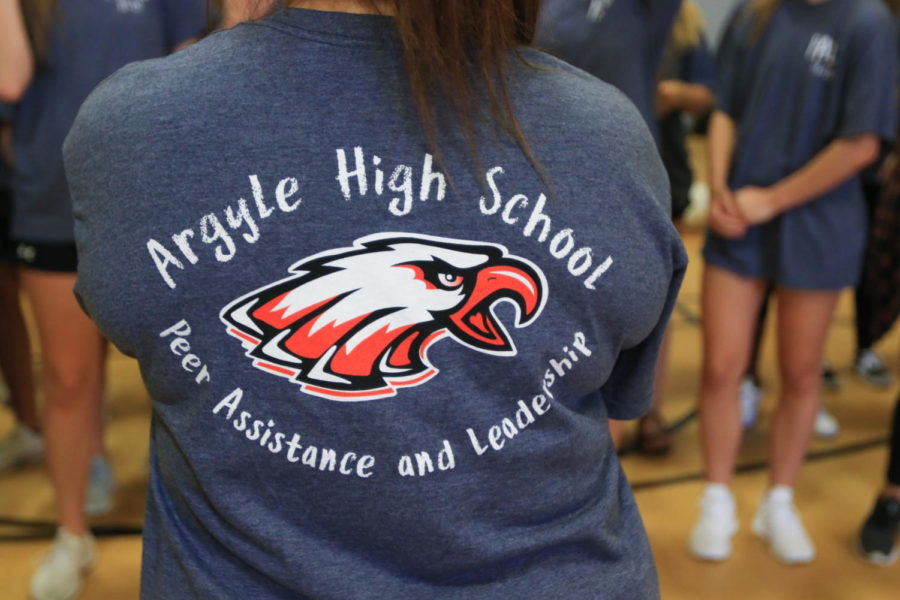 One.
It's a minuscule number, a tiny fraction of the possibilities the universe holds. One minute, one page, even one day can seem insignificant in the long run. But when put into the context of a life, "one" suddenly holds a far greater importance.
Due to various hardships throughout his life, PALS training director Tory Gant has made it his life's goal to positively impact the lives of others.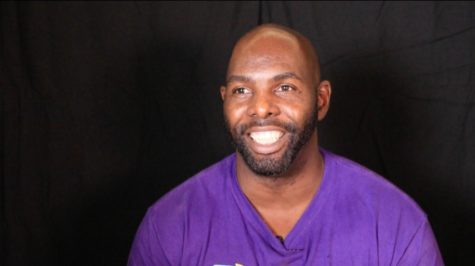 "Because of so many deaths through the behavior of family members I've always wanted to reach as many people as possible," Gant said. "Since I couldn't reach them because they are in the ground, I wanted to do everything I could to reach everyone on this side of the ground."
Gant grew up in Lubbock, Texas, where his father ran the local mafia.
"We [my family] grew up with a lot of adversity, prostitution and drug dealing," he said.
In the midst of it all, however, Gant's mother and stepfather loved them and helped them overcome these challenges.
"We have an amazing mother," he said. "[She] pulled us out of the situation and remarried and my stepfather leaned down and told us that he couldn't give us his blood but he could give us his heart."
Gant took to heart the positive influence of his mother and stepfather and began helping kids on the streets.
"I was working with gang kids when I got my start," he said. "Bringing in kids whose parents abandoned them. We just became a family to each other and on the streets, getting them back into school and getting their grades up."
Despite its fulfilling nature, working on the streets is a dangerous venture.
"They [PALS] heard, "There's this guy out there making a big difference with a lot of kids that are on drugs and in gangs and say we should get him into the PAL program where he can teach other students to do what he does." I came in, I spoke, and 26 years later I've never looked back."
PALS, or Peer Assistance and Leadership, is an organization that provides leadership and mentorship opportunities for students.
"It's a mentoring program for students to help younger students and their peers," Gant said. "It creates an environment where they [older students] can go to [younger] students and mentor them if they're going through struggles in life or having a hard time dealing with certain things. Students are trained on how to respond, how to help them, how to encourage them to get through life."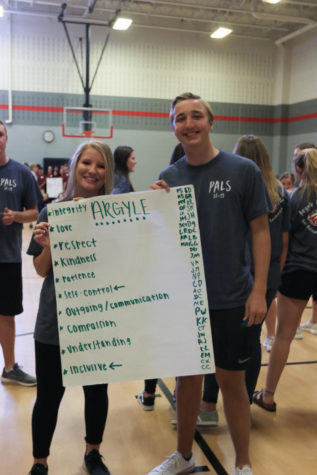 Gant's primary role in PALS is as a training director, a job that encompasses a variety of responsibilities.
What I do is teach teachers how to teach kids how to help other students," Gant said. "So when I come and do trainings, I just amplify the mentoring program by actions."
After witnessing many losses in his life, Gant has made it his aim in PALS is to teach students to speak up make a difference.
"We say actions speak louder than words," Gant said. "We want our students to do more than just suit up: we need them to know how to show up. I teach them how to show up in people's lives."
The work PALS does can have an incredible effect on students, and the lessons taught can stay with them for the remainder of their lives.
"There were fourth and fifth graders and they said to me 'Our siblings are getting in trouble, maybe because we've never had a father.' And so they had me show up because they wanted to know what a father looked like," Gant said. "They asked me simple questions like 'What does it feel like for your kid to call you dad?' and 'What does it feel like for you to say son?'. They asked if they can call me 'dad', if I would say 'son' to them, and asked me to show them how to shake hands. And the one thing they all said was 'I may not have a father, but when I grow up I'll know how to be one.'"
PALS is currently in 35 states, 4 countries, and is still growing.
"I would like to make sure that PALS becomes completely international," he said. "If people create that atmosphere where equality is accepted humanity will go forward."
About the Contributors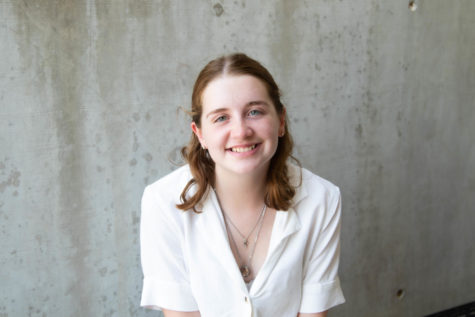 Sarah Crowder, Co-Writing Editor
Sarah Crowder is a reporter and Co-Writing Editor for the Talon News. She also participates in UIL journalism and is the 4A State Champion in feature writing. ...