Eagles Defense Stars in Win against Panthers
Eagles Defeat Panthers 59-7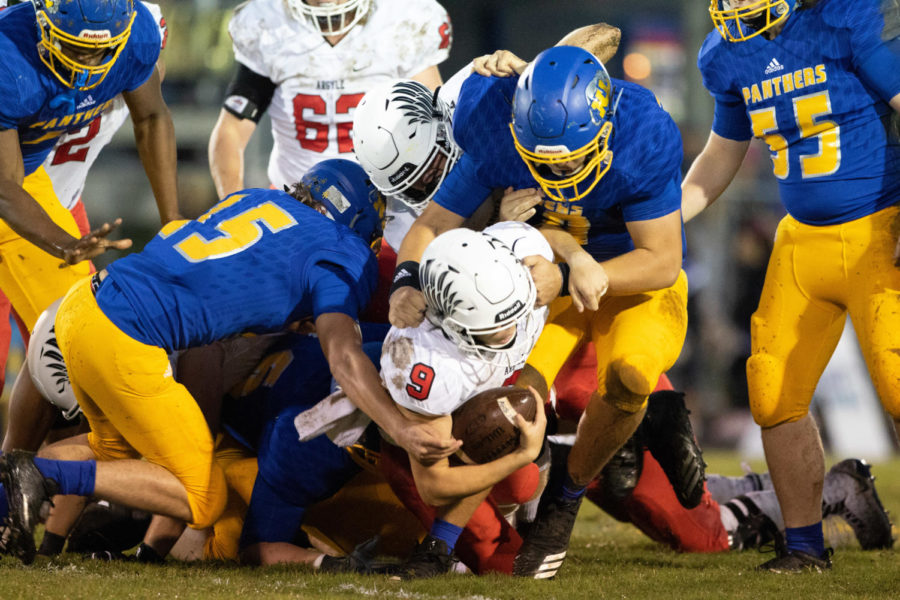 On Friday, October 12, the Argyle Eagles headed three hours East to the small town of Paris, TX, to face the North Lamar Panthers. So far, the Argyle Eagles have been on a roll, going undefeated through the first five games of the season. However, the North Lamar Panthers have had a completely different season, losing every single game this year.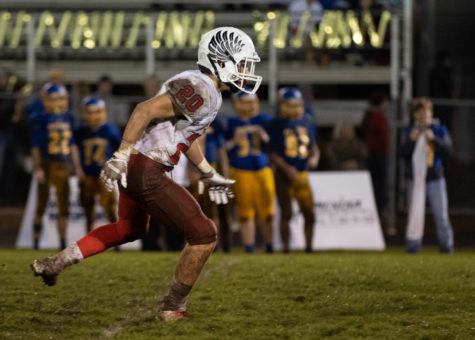 Though the field conditions were wet and muddy, The Argyle Eagles pulled through and won the contest 59-7.
The Argyle passing game was not as predominant in this game compared to previous games, due to the fact that it wasn't the best weather conditions, Junior Bo Hogeboom, and Senior Hunter Martindale didn't have their top performances this week. Hogeboom passed for 207 yards, throwing the ball only 16 times, completing 11 of those passes. He also threw three touchdowns, however, he threw two interceptions. Martindale was not as effective in this game compared to previous weeks, throwing for 29 yards, completing six of his 9 passes, and threw an interception. Martindale also wasn't as efficient running the ball, rushing six times for six yards and a touchdown.
The Argyle running backs were dominant in the muddy weather running for a total of 224 yards. They were lead by Sophomore Tito Byce, who had his second straight 100+ rushing game, where he had 110 yards off 14 carries and two touchdowns. He wasn't alone in the Eagles run game success, Senior Noah Lang had 83 yards in nine carries.
The Argyle receiving core was once again lead by Senior Dillon Carter, where he had four catches for 79 yards and a score. Senior Brandon White also had a good game, catching five balls for 31 yards and a touchdown. Junior Alex Gonzales also did well, having four catches for 59 yards.
The Argyle Defense was the story of the game on Friday, they were led by Sophomore Davis Elsey, who had 9 tackles, 7 of which were solo tackles, and Junior Jake Sullivan, who had 7 tackles, 4 solo and 3 assisted. Seniors Hayden Clearman and Brenden Dixon both had big interceptions in the game, Clearman's interception led to a 45-yard pick-6. The Eagles have added a new player to their defense, Freshman Will Ramsey, was fairly active in his debut getting 4 tackles, all of which were assisted.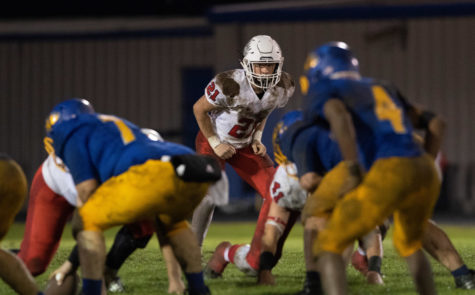 The Panther Offense struggled throughout the game, a sign of this was from Seth Parker, who passed for a minuscule 2 yards off six pass attempts and a pick. They didn't have any success running either, having only 48 rushing yards as a team. They were led by Ta' Dray Wilson, who had 16 carries for 39 yards.
The Argyle Eagles will try to continue the streak against the 5-1 Paris Wildcats. This game will be Argyles Pink Out game and Kick-off will be at 7:00 P.M. at home.
About the Contributors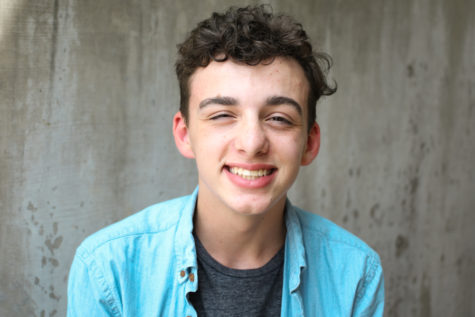 Max Van Drunen, Sports Editor
Max Van Drunen is the Sports Editor and a reporter for The Talon News. Max has reported from many UIL State events and press conferences around Texas. ...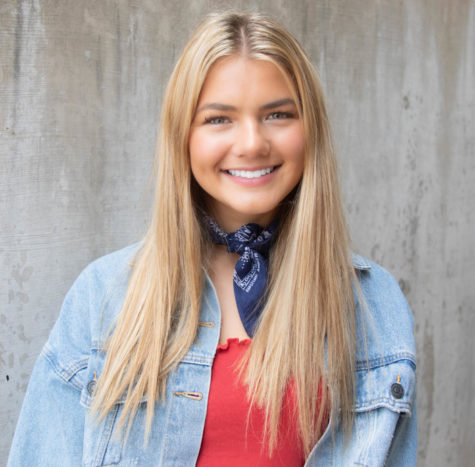 Jordyn Tarrant, Photography Editor
Jordyn Tarrant is the Photography Editor and Marketing and Personal Relations Editor for The Talon News for the 2019-2020 school year. She has a passion...