'DeLay' Begins, Focuses On Relationships
Georgia Penn and Jacob Lormand
Once lacrosse player, teacher, and now an Assistant Principal, Johnathan DeLay is kicking off another chapter in his life as the high school's new Assistant Principal. This is his first year on staff, and he is "very excited to create relationships, build trusts, and make Argyle better." 
"There are a lot of kids here that I think don't have a circle or a group of friends, or maybe don't have good relationships with their teachers or the staff here," DeLay said. "I want to help establish those relationships and create trust and love and good bonds so that we can all work together."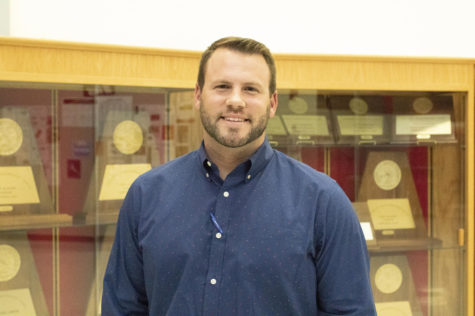 DeLay wants to ensure that he builds the students' confidence in what they do and how they go about their high school career. He also hopes to establish a connection with the students and staff and build a bridge that can help connect the two even more.
"I'm really hoping to know y'all very well, not just as a student but at a personal level," DeLay said.  "And, I'd like to help students figure out life a little bit better so that they feel real and important and not just as a student, but as a family member of this school."
"Having another Assistant principal here will be awesome and exciting," Theater Director Melissa Toomer said. "I am really happy and eager for him to come see our shows and have his input in theater." 
DeLay's hiring did not occur until recently as a result of administration changes, so the principals have been short on help for the past two months.
"We really needed some extra help in administration, and he has certainly helped alleviate that problem," senior English teacher Stacy Short said. "His charisma and energy are also very refreshing, and I think he's going to fit in very well here."
Although DeLay is enthusiastic to be Argyle's new assistant principal, this was "not always the position he had envisioned himself doing."
"I didn't always know that I wanted to be an assistant principal," he said.  "I always knew I wanted to be a teacher and be in education, but it wasn't until my fifth year of teaching that I had an assistant principal pour time into me, which then helped me serve others better.  I realized how important that was in education and I thought, 'I want to serve teachers so they can serve [students]'."
DeLay believes that what sets Argyle apart from the schools is community and family.
"You don't see that at a lot of places," he said.  "Everyone here is willing to step up for each other."
DeLay feels  "very fortunate" to be working at Argyle High School.
"I feel like it's a dream," he said. "There were a million people that were qualified for this job, and [Argyle] managed to take me. I feel very fortunate, very blessed."
About the Contributor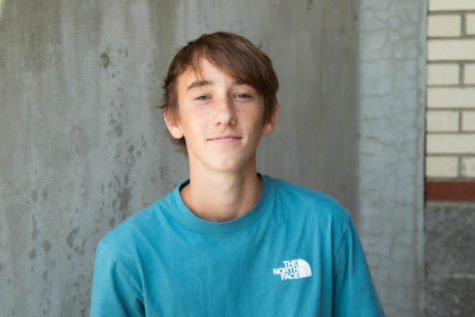 Jacob Lormand, Reporter
Jacob Lormand is a Sports Photographer for The Talon News. In his free time he competes in bass tournaments and runs cross country. Jacob also enjoys watching...