Two-a-days Kick Off Football Season
Hang on for a minute...we're trying to find some more stories you might like.
In the early morning hours of August 6th, football coaches and players filled the field-house ready to get to work for the first day of two-a-day practices.
Head Coach Todd Rodgers is starting with the basics for his players.
"We just want to get back and assess the retention of the offensive terminology and defensive terminology," said Rodgers. "We want to assess each kids size and speed as they've progressed through the summertime, and we begin to put them in the positions that best fit their qualities."
To begin the teams two-a-days, the Freshmen, Junior Varsity, and Varsity ran through drills, worked on formations, and honed their skills as they prepare for the start of the season.
Coming into this season the players and coaches have set high expectations on both the team and individual levels. Senior outside linebacker Chase Petter is ready to work hard for his last chance at a state championship.
"First and foremost, just to work hard in everything I do, that's the most important thing," said Petter. "Just to give it a perfect effort every time we go out there, but also to really focus and learn from the coaches and get what they are telling us and apply it to practice."
Senior offensive lineman Preston Wilson, who has recently committed to play football at Oklahoma State University, also has high expectations for himself and his team.
"I definitely expect nothing less than a state championship this year," Wilson said. "I definitely think we are a state championship caliber team and program. We have changed the whole offseason program this year, we have turned everything around. Everyone has found their niche and their role in this program, and as long as everyone plays their part, I definitely think we can win a state championship this year."
The Argyle coaching staff has worked year round to help this group of players wins.
"It goes without saying that we have a very hard working, committed, and dedicated coaching staff," said Coach Rodgers. " They have worked a lot of extra hours over the course of the year. They start football season some several weeks before the actual season start. In fact, all of them work summer conditioning, so really all of them work year in this form of preparation."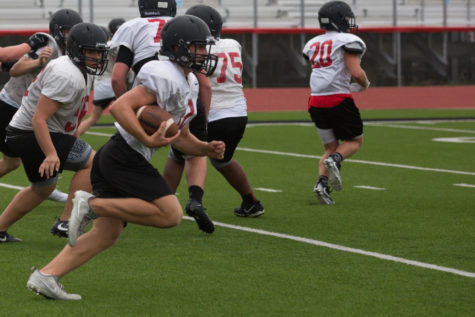 Argyle gets a chance at redemption in the first game of the season against Stephenville High School, after a loss at last years December 1st regional semi-final game (28-31). Though Coach Rodgers will not prepare any differently to take on Stephenville on September 2nd at home.
"Well I think that the opponent is irrelevant," said Rodgers. "We always want to get to a good start. Obviously, it's a work in progress, we have to assess where we are, set goals on where we are going, and set a systematic process to get there. The whole intent of non-district games are to prepare for district games, then the district games will launch you into the playoffs, then surviving each week of the playoffs is the ultimate goal."
Eagle football will have a chance to work through any kinks in a scrimmage against Denison High School on Friday, August 17 at home. The Freshman kick-off at 7 pm, with Junior Varsity, and Varsity teams following.
They will take on Grapevine High School in another scrimmage on Friday, August 24, starting at 7 pm at home.

About the Photographer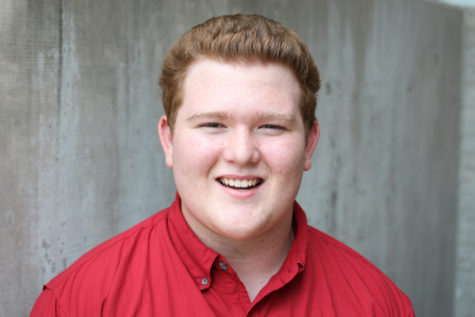 Andrew Fritz, Equipment/ Photo Editor
Andrew Fritz is the Equipment/Photo Editor and Sports Photographer for The Talon News. He manages equipment, photos, and uploading to SmugMug. Along with...