Tipline System to Prevent School Crimes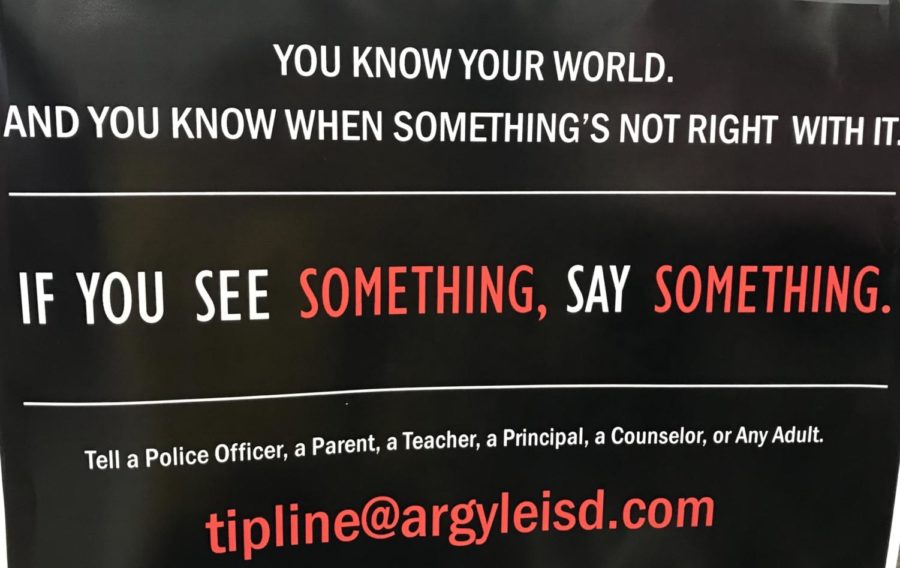 In 2016, the Center for Disease Control and Prevention (CDC) conducted a survey that found nearly 90% of public schools have a written plan for responding to school shootings. Since the survey, there has been a rising trend in the amount of school violence, and many high schools are implementing new safety precautions in an attempt to better care for students. Argyle recently created an email system where students can reach out and provide valuable insight to problems going on around the school. Everything from vaping problems, gun violence and cyber attacks can all be reported and stopped with just the click of an email. This system is a smart and efficient way to help keep the school safe from many types of dangers.
The email, [email protected], is an effective plan for many reasons. Posters advertising the tipline system can be found in every classroom on campus and in surrounding hallways. Students and staff members can easily report things anytime of day, even from their own home. Convenience is a huge reason why the program will be so effective in preventing school crimes.
Aside from the simplicity of the email system, reporting crimes can be anonymous when performed behind a computer or phone screen. Students will find safety in knowing that the system is anonymous, and the only people who know you sent the tip are the school officers themselves. More students will be willing to share information when they can do it in private at any time of day. Without having to report problems in person, students and faculty will be more open to helping out.
The Argyle Tipline System is a unique way to help prevent ongoing crimes in the school district. The emails provide a safe and discreet alternative to telling adults about problems that can be prevented. The many positive effects it has outweighs the few, if any, doubts about the importance of the system as whole. The school district made this system in an attempt to better protect students, and if taken seriously by students, will be a very successful plan.  
About the Writer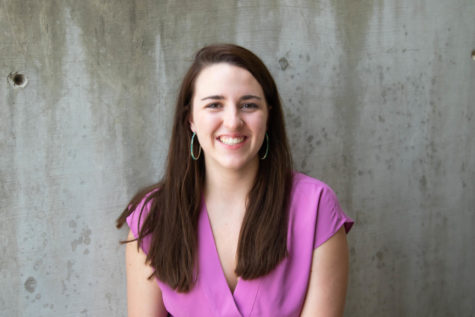 Ashlynn Roberts, News & Social Media Editor
Ashlynn Roberts is the News Editor and Social Media Editor for The Talon News. Ashlynn has competed in UIL Feature, News and Editorial writing and has...