'A Sister's Secret' Set to Premiere This Year
Hang on for a minute...we're trying to find some more stories you might like.
From high school productions to national commercials, the Haynes twins can be seen in your own backyard and on the big screen. Their most recent success was found in the upcoming LifeTime movie, A Sister's Secret.
"It is really great getting to work alongside my sister because she motivates me and pushes me to work harder,"  junior Carly Haynes said, who starred as Elle Woods in Argyle's production of Legally Blonde. "It's nice to already have a great connection with someone I am performing with."
Carly and Katie's career in the performing arts began at a young age. The duo started taking theater classes in middle school, and have starred in a school production every year since.
"Our first gig was in a show called Gypsy," Carly said. "Katie and I were both double casted as Baby June. Ever since then, we have fallen in love with the craft."
According to Katie, who starred as Sandy Olsson in Argyle's musical, Grease, the sisters' improvement since that first gig is out of sight.
"I remember when I was younger I used to be so nervous performing in front of people, I would be shaking," Katie said. "As I started performing more and improving my craft, it got a lot easier to perform and I've loved it even more ever since."
Their theater teacher and director, Melissa Toomer, has watched this growth since she first met them during the twins' seventh grade year. It was a year of firsts for all three, as it was the Haynes'  first year in theatre and Toomer's first year teaching at Argyle.
"They've both gotten more confident in their abilities and they're trained in singing, dancing, and musical instruments," Mrs. Toomer said. "Just seeing how they use all of those skills on stage is really impressive."
The Haynes girls hold a high level of respect and thanks to Mrs. Toomer, describing her as a "role model."
"She's really helped me grow as an actress," Katie said. "I'm really happy to have her as one of my mentors."
Their upcoming LifeTime movie, A Sister's Secret, is set to release either the summer or the fall of this year. An exact date has yet to be announced for the premiere.
" [A Sister's Secret ] is about twin sisters who trade lives for a week and one of them gets murdered," Carly said. "We play the younger version of the leads. It is not a huge role, but it is the start of something great."
As for the future of the twins, they both have much in store beyond high school.
"I hope to major in film and music technology [in college]," Katie said. "I think for my first year I'm going to go somewhere local and then the next year transfer to UT for film."
A Sister's Secret will be the first televised movie the twins have starred in and with the direction they're heading, it won't be their last.
"Even as seventh graders I could tell that [the twins] had a spark to them," Mrs. Toomer said. "Whenever they're on that Tony or Emmy stage, accepting their awards, my name better get a call out!"

About the Writer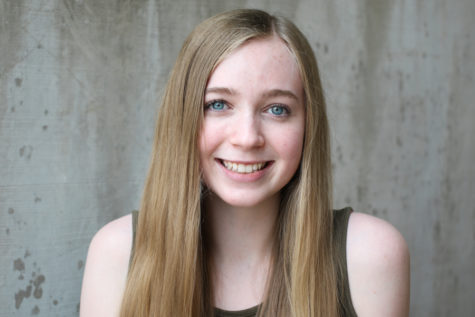 Kayla Ralph, Reporter
Kayla Ralph is a reporter for The Talon News and a sophomore in high school. Kayla enjoyed her freshman year on staff and is excited for her years to come....