UIL Film Finishes Top In State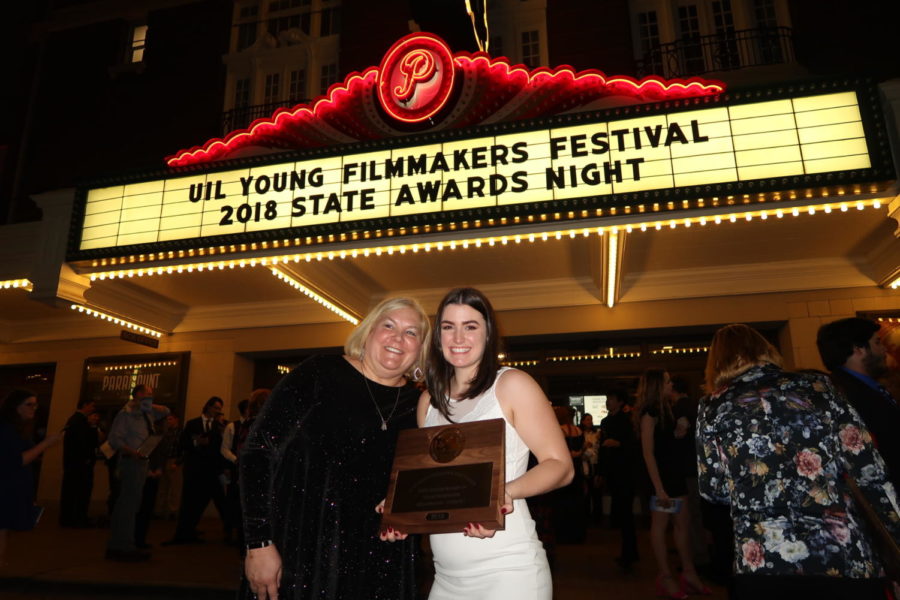 Since middle school, film making has always been a huge passion for junior Lauren Landrum. What started as making homemade videos while on vacations has now become a state-recognized talent, and one that has earned her numerous awards throughout her high school career. Her most recent accomplishment includes a third place finish at state for her documentary, Mustang Strong.
"Mustang Strong was about Hurricane Harvey when it hit Kingwood, Texas," Landrum said. "I think it was so emotional and sentimental because it really hit home for a lot of people. Seeing on the news what a hurricane can do doesn't show it as well as an actual video of what people have lost."
After visiting Kingwood and shooting film for a few hours, Lauren only had two weeks to complete the video and submit it before the deadline. What followed included many hours spent on editing, organizing and putting together a state-worthy piece.
"She [Lauren Landrum] spends an ungodly amount of time working on stuff for school," UIL Film Instructor Stacy Short said. "People don't realize how many hours it takes to put in for a video. Her work ethic is incomparable."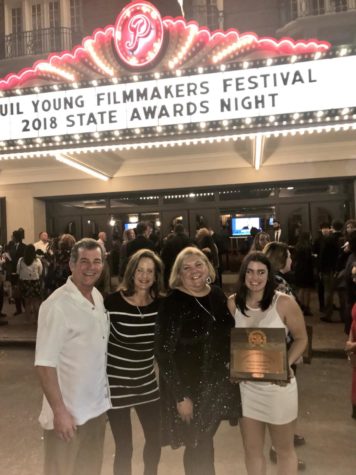 Since sophomore year, Landrum has been a part of the UIL Broadcast and Film Team and has played a major part in the program's success since.
"Last year as a sophomore she did a little camera work on our second place state documentary film," Short said. "Last year our broadcast got first in the nation, and she was part of the team that worked on the broadcast packages. She is also an anchor for the broadcast."
Lauren is known for working on broadcast videos during lunch, where she can most often be found hard at work in her UIL classroom. Carly Haynes, a close friend of Landrum's since the sixth grade, described Lauren as a one of a kind student that always strives to be her absolute best.
"Lauren has a work ethic that goes above and beyond," Haynes said. "She is smart, kind, resilient, determined, and never gives up on something that she has started. She pushes me to be a better person everyday in our class. She deserves all the awards she has gotten."
While most of Lauren's skills are self-taught, she also received help from previous senior journalist, Annabel Thorpe, a current broadcast major at the University of Missouri. Landrum said that attending the state contest was cool because it allowed her to carry on the legacy left behind by Thorpe.
"I was really excited because I got the opportunity to shadow Annabel Thorpe," Landrum said. "She showed me her ways last year."
Going into the UIL State Film Festival, Landrum's overall ranking sat at third, a spot she was able to hold onto all the way through. While she didn't meet the first place spot she was hoping for, her chances to do that are even higher for the 2019 UIL State Film Festival.
"Next year I have two films that I am working on," Landrum said. "I am really excited for one of them because I think it'll impact a lot of girls and women. I want to socially impact a lot of people, and I am hoping to get first next year."
Lauren will continue to film and work on videos for the upcoming UIL State Film Contest. Recently, she submitted videos for the Dallas Morning News Journalism Day on April 6th. Landrum also starred in several broadcast entries that were filmed by The Talon News for the upcoming Interscholastic Press League Conference (ILPC).
About the Writer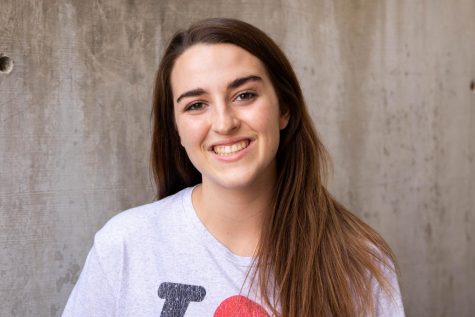 Ashlynn Roberts, Director of Productions
Ashlynn Roberts is the Director of Productions for The Talon News. Since joining staff freshman year, she has been named Fourth Place Writer of the Year...