Senior Shows Promise
Hang on for a minute...we're trying to find some more stories you might like.
After years of hard work and dedication, not many students can say they have participated in as many activities as senior Shivani Gandhi. Shivani plans to attend the University of Texas at Dallas (UTD) and double major in software engineering and math.
"I am in student council, NHS, Challenge day club, and I was in robotics," Shivani said. "I also participate in UIL."
In addition, she is an AP Chemistry lab assistant after taking the class last year and volunteers by tutoring and working at public libraries.
"I like to put myself out there as much as I can," Shivani said. "And I also can meet new people interested in the same things I am through the activities."
Besides helping her make friends and connections, these classes also are helping her onto the path for her future.
"[The classes] are definitely preparing me for the curriculum that's going to be in college because I know it's going to be a lot harder than just regular core classes," Shivani said. "So the classes I am taking now and the clubs I am involved in can help me manage my time and prepare myself for college."
Not all of Shivani's devotion is just for college.
"I genuinely like coming to school," Shivani said. "I think it is better to involve myself in many things, so there will be different things to do every day, and it won't be boring at school."
Her liking of school helps her strive for greatness.
"[She has a] very strong work ethic," UIL Academic Coordinator and AP chemistry teacher Kimberly Kass said. "She is very organized, she prepares for everything, and she makes sure she works at the highest level possible in whatever task she is given."
Her commitment and passion towards school is a quality that her teachers all notice.
"She is an amazing student and works very, very hard," computer science teacher Rashidur Rahman said. "You don't have to tell her what she has to do, you just give her the work and it will get done. She has a bright future."
Shivani also has more to offer than just hard work.
"I've never seen her not have a smile on her face no matter what she has going on," Kass said. "She brings everything to a positive level, even people around her enjoy being around her because she's got a calmness, even in stress."

About the Writer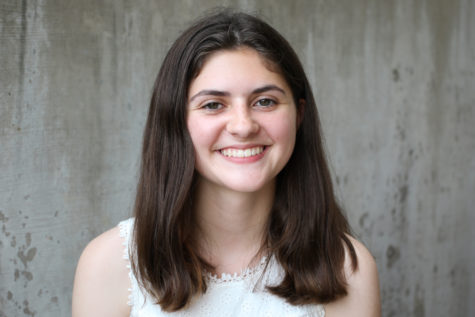 Trinity Flaten, Reporter
Trinity Flaten is a writer and reporter for The Talon News. Trinity has won awards for her writing and she competes in UIL Journalism events. Outside...