Acapella In Full Sing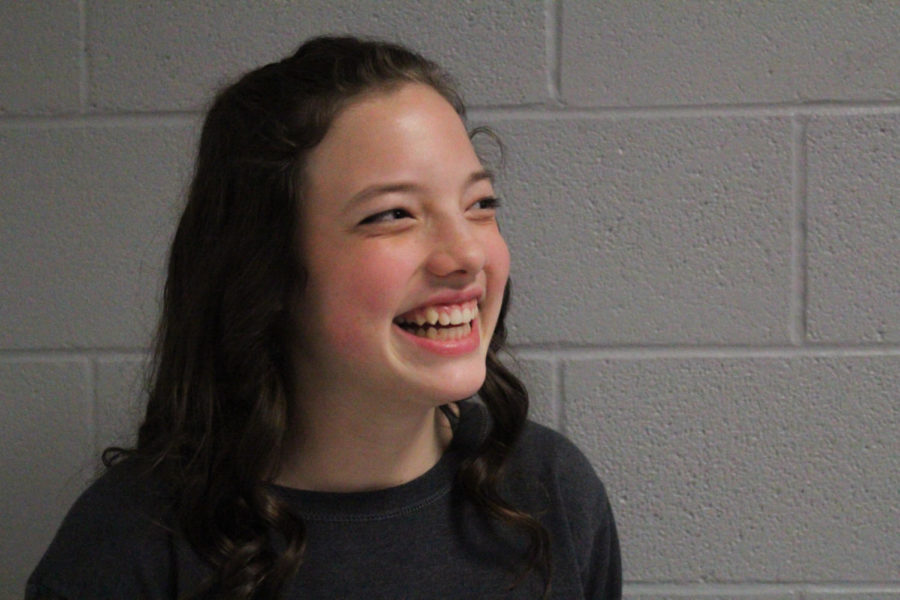 Since starting Argyle's first acapella group, Remedy, choir director William Griswold has already made school history in just his second year at AHS. Everything about Remedy is young and new, as this is the acapella group's first year and 10 of their 14 members are only freshman. Although they lack the school history of an acapella group, Remedy has the skill level and potential to do well this upcoming year.
On Feb. 24, Remedy will be traveling to Deer Park High School to compete against seven other schools at the Inter-Collegiate High School Acapella competition (ICHSA). This is the first of three contests, and is considered the quarterfinal event. Remedy will have to finish in the top three in order to advance to semifinals at Marcus High School.
"Remedy has grown a lot since the beginning," Griswold said. "I think they're all better musicians now, and I think they are all better dancers, even though they might not think so. You perform better and more like an ensemble when on the outside of rehearsal you're just as close as on the inside of rehearsal."
Remedy has been practicing for the upcoming contest since the end of December, with daily practices during lunch and rehearsals for many hours after school.
"I am very excited," freshman alto Amanda Cheatham said. "We have been putting in a lot of hard work, and I know that it's going to be great."
Although the students themselves have spent a lot of time and energy rehearsing, the main drive behind Remedy's success has been Griswold. The students all testify that he is a hard-working, dedicated teacher who is always pushing them to their limits.
"He is very encouraging, very inspirational, and he helps us in a way that we understand," Cheatham said. "Since this is our first year, you know the first year is kind of just a learning year but I know that the years to come are going to be even better than what we started."
The word Remedy was chosen as the group's name early in the school year. Out of over 50 other names, the group chose Remedy because they felt it best suited them and what they wanted to accomplish while singing.   
"We tried to think of some things that represented our group well, and represented what we wanted to do with the music itself," Griswold said. "When you think about the meaning of Remedy, it's something that is healing and something that helps you get better in some way."
One of the reasons why Remedy is so successful is because of the group's hard work, dedication, and the fact that they treat every practice very seriously. The group set this example with the hopes that it will be carried on through the years.
"Remedy is a serious club that is not taken lightly by any member," freshman alto Bella Zindel said. "We're a serious group that wants to get better. We want to have fun, but at the same time we also want to do our best."
The format of the ICHSA contest is similar to the style of Pitch Perfect and Pentatonix, which includes both singing and choreography. Remedy will have 12 minutes to perform to the judges and audience, and they will be scored based on their singing, dancing and energy level. 
"Whether it made them feel happier, or made them connect to their emotions more, in some way I want people to walk away knowing that they were a different person at the end of the performance than they were at the beginning," Griswold said. "We always want to take them on a journey, whether the music is sad, happy or in between."
Although Remedy has already gotten their overall routine down, this next week they are primarily focusing on the small things that matter in a big way. At ICHSA, they will be judged on many aspects, including their arrangement, dynamics, and overall energy and stage presence.
"It's supposed to be fun, it's supposed to be high energy, and the music is supposed to be good," Griswold said. "We've been working hard on this music since the end of December, and we're hoping do well at our first contest on the 24th."
About the Writer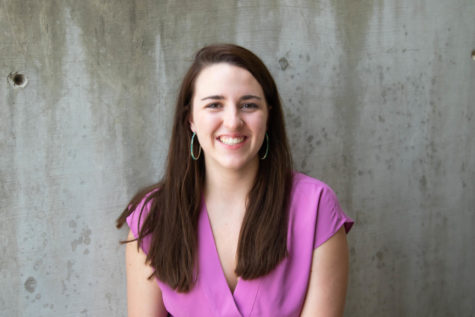 Ashlynn Roberts, News & Social Media Editor
Ashlynn Roberts is the News Editor and Social Media Editor for The Talon News. Ashlynn has competed in UIL Feature, News and Editorial writing and has...