Apple Pie Bites
Hang on for a minute...we're trying to find some more stories you might like.
Ingredients
–  1/3 Cup of Brown Sugar
–  2 Teaspoons of Ground Cinnamon
–  3 Table spoons of Butter, melted
–  1/3 cup of chopped walnuts or pecans
–  1 Granny Smith apple, cored apple sliced into 8 slices (half an inch)
–  1 (8 ounce) can of Pillsbury crescent rolls
Instructions:
Heat oven to 375°F. Line cookie sheet with parchment paper. Set aside.
Unwrap the crescent roll and separate the triangles.
Combine sugar and cinnamon in a small bowl.
Evenly spread butter onto each triangle.
Sprinkle each triangle with a lot of sugar and cinnamon mixture, and sprinkle with the pecans or walnuts.
Wash the apple and cut into 8 equal slices.
Place a piece of apple on each triangle of dough (on a wider side) and roll it in a croissant.
Arrange crescent roll croissant (bites) onto a cookie sheet.
Spread the remaining butter on each crescent roll croissant and sprinkle with additional sugar and cinnamon.
Bake for 12-15 minutes, until golden.
Remove from oven and let cool for 10 minutes before serving.
Review
This recipe is definitely a new favorite of mine. These apple pie bites are super simple and easy to make. The prep time is around 15 minutes, and they are great for the holidays when you may be in a rush. Another amazing component to these treats is that the ingredient list is short, and it's likely that you have these ingredients laying around in your pantry or fridge. In total it took me around 30 minutes to complete this process, and you can just refrigerate after cooking and pull them out for a snack at any time.

About the Writer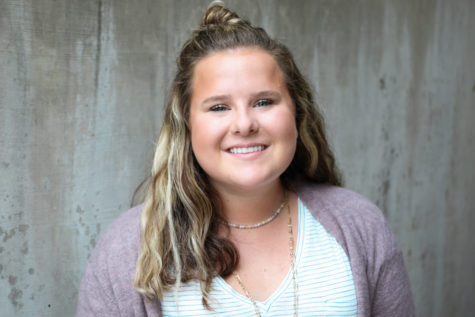 Claire Burkett, Reporter
Claire Burkett specializes in recipe reviews and broadcast reporting for The Talon News. Outside of The Talon Claire is apart of the Marching Band, NHS,...