The Glass Castle Earns Praise From Sophomore Class
Hang on for a minute...we're trying to find some more stories you might like.
During their sophomore year, students have to read The Glass Castle for their English class. Most students who normally don't enjoy the books students have to read in English end up thoroughly enjoying this one.
The Glass Castle is a memoir about the Jeannette Walls' adventurous and crazy childhood. With enticing stories, real life struggles, and laughable moments all tied together for a bittersweet story of her childhood. At the beginning of the book, she recalls going on bizarre adventures with her alcoholic dad and free spirited mom, along with her three siblings. With her alcoholic father and a mother who hated to work, Walls had a tough childhood with major struggles that caused her to grow up fast. Along with these hard times, there were many hilarious moments mixed in the book that would make someone laugh out loud.The mixture of these characteristics in the book are one of the reasons so many students genuinely loved this book.
One of the main reasons that many sophomores fancied The Glass Castle was, because the circumstances in the book from Walls' life really helped them realize how different people's lives can be.
"I liked reading the glass castle because it really was a huge eye opener to different lifestyles that people have," sophomore Tatum Gregston said. "It also shows how not everybody gets a perfect life but you have to make decisions for yourself as to how you want to live your life."
Another reason The Glass Castle was such a hit among the students was its exciting stories and unpredictable adventures.
"I really liked the beginning of the book when she was traveling around and going on adventures." sophomore Anna Botti said, "It was really interesting and it really made me want to read more."
Others loved how the book was a true story and showed the reality of someone's childhood.
"The Glass Castle was different from all the other books because it was very interesting and engaging,"  Botti said, "It told a story about a real girl and what she really went through. "  
The Glass Castle had a happy ending that left many students inspired and even amazed by the way Walls turned out today.
"It stood out to me, because it was crazy to think that she actually lived through all these events in her life, " sophomore Walker Santone said, "it's hard to imagine someone going through that and her being as strong and independent today."
About the Writer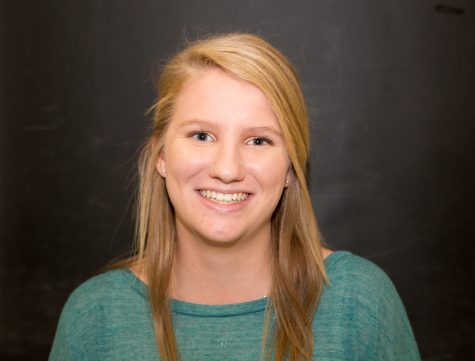 Faith Stapleton, Photography Editor
Faith Stapleton is an editor for The Talon News. This is her second year on The Talon, and she has been the prop manager for Annabel Thorpe's documentary,Pointe...