Origins of Christmas Traditions
Hang on for a minute...we're trying to find some more stories you might like.
As Christmas time rolls around, people practice various traditions in celebration of the birth of Christ, such as putting up a Christmas tree, the tradition of Santa Claes, gift giving, and providing cookies for 'Old Saint Nick'.
Putting up the Christmas Tree  
A widely practiced Christmas tradition is putting up an evergreen tree, whether it be real or fake, to decorate for the holiday. The first recognized use of Christmas trees is said to date back to Germany in the 16th century. While it is believed that the tradition began with faithful German Christians, other cultures used evergreen bough and green palms to worship and celebrate gods long before the Germans (History.com Staff). However, putting up a Christmas tree has been an iconic Christmas tradition for several years and will likely continue for years to come.
Gift Giving
The practice of gift giving is said to date back to the 'first Christmas' when Jesus Christ was born. As a way to honor the newborn savior, 'three wise men' brought gifts to the child. While the 'three wise men' are said to have started the practice of gift giving, the tradition may have existed even before Christ's birth, at winter festivals. While it is unknown whether the practice of gift giving during Christmas began when Christ was born or whether it started during winter festivals, it still remains a common practice in many homes.
Santa Claus
The original Santa Claus was a Byzantine monk, Saint Nicholas of Myra, in the 4th century who gave gifts to  children and money to the poor. His name was not brought to the United States until the 18th century. By 1823, "Twas the Night Before Christmas" was published about Saint Nick, spreading his popularity (The Week Staff). Since then, Santa Claus has become an iconic figure of Christmas.
Setting out Milk and Cookies for Santa
This tradition dates back to 1930s America during the Great Depression. Many believe it started because parents wanted to teach their kids to be grateful for what they had and to give back to those who gave to them. (Pruitt).  While it may not be for the same reasons as in the 1930s, today, setting out milk and cookies for Santa Claus is still a major tradition loved by children everywhere.
About the Writer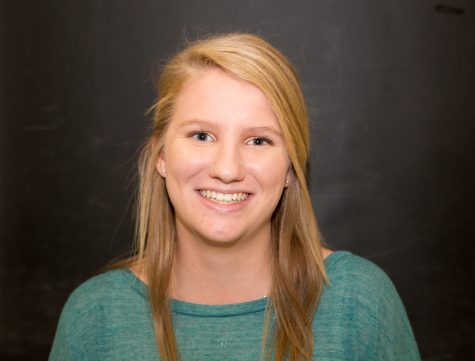 Faith Stapleton, Photography Editor
Faith Stapleton is an editor for The Talon News. This is her second year on The Talon, and she has been the prop manager for Annabel Thorpe's documentary,Pointe...