Eagles Predicted to Be Undefeated Going into Playoffs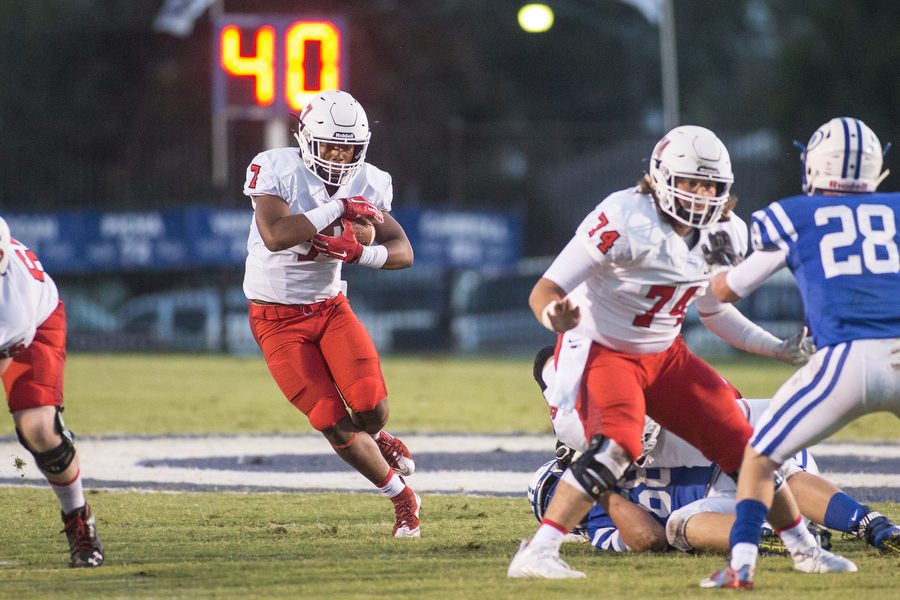 In their first district game of the season, the Eagles defeated Decatur 64-35. Their victory over Decatur was the first preview of the new district after realignment, preceding this season. This victory shows that the Eagles will go undefeated for the rest of the regular season.
The Eagles looked impressive for the fifth game in a row. Aside from their one close game against La Grange, which was clearly a result of the team adjusting to the absence of senior quarterback Dane Ledford (2), the Eagles have failed to have issues offensively. With junior running back Don Williams (7) running strong behind a phenomenal offensive line, the Eagles running game cannot be stopped. Against Decatur, Williams had 174 yards and two touchdowns on only fifteen carries. The team had another 74 yards and another score on the ground. Along with their good rushing performance, the Eagles looked impressive in the pass. Ledford picked up right where he left off in his return, throwing for 289 yards and four touchdowns. Although the defense gave up 35 points, they still were able to make a few stops and force an interception.
The Eagles do not have much competition coming up on the schedule. Taking on a 1-5 Gainesville should be no problem for the Eagles, who have lost one regular season game in the past three seasons combined (to Celina last year). After that, they will take on Sanger (4-2), who the Eagles have dominated in recent years. Although they have had some relatively impressive wins, historically they have no chance against the Eagles high powered offense. Following Sanger is one of the new additions to the district, Wichita Falls Hirschi. Also 4-2, with losses to Sanger and Graham, Hirschi has also had a good year thus far. Clearly, they rely heavily on the run, totaling over 1,500 yards and 25 touchdowns through six games. However, the Eagles fast-paced offense will control the game, and Hirschi will not be able to take down the Eagles. It could be one of the closer district games, however. To finish up the regular season, the Eagles will take on the 0-6 Burkburnett Bulldogs. A win in this game should be no problem for the Eagles, and it will finalize their undefeated regular season.
Fans should once again expect a series of big wins for the Eagles. This year, it is highly unlikely that the Eagles will suffer even one loss. Just like the last few seasons, the regular season will give way for a deep playoff run.
About the Writer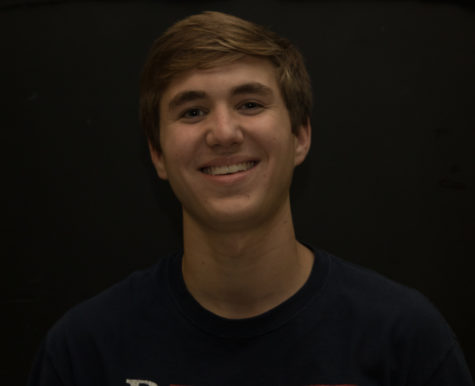 Christopher Piel, Editor-in-Chief
Christopher Piel is the editor-in-chief for The Talon News. This is his fourth year on staff. Outside of The Talon, he enjoys football and basketball....