Eagles Tennis Ranked First in District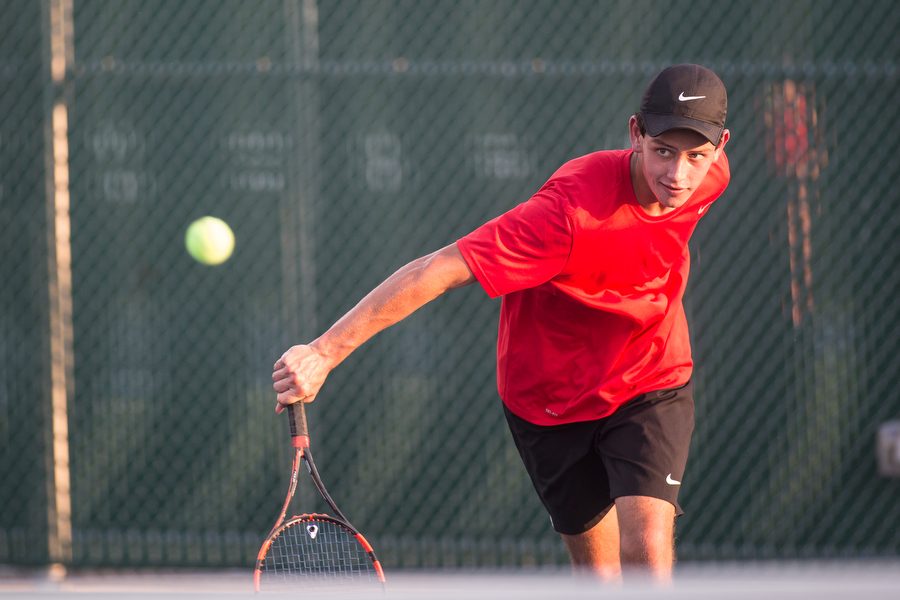 The Eagles tennis team is looking very impressive at the start of this fall season. With a new coach and new players stepping up, the team is undefeated in district play, giving them a first place ranking. After their most recent victory over Lebanon trail, the team looks to go even farther.
"We've started off pretty strong," junior Michael Rigsby said. "We've had some good competition against some 5A schools and even some 6A schools. We've been able to put some wins together, and we're looking to do pretty good in the postseason."
New head coach, Tobi Jordan, has come in and led the Eagles to a promising start.
"It's always hard coming in because you don't know the kids," Jordan said, "but we've spent a lot of time together on the court and off the court. It's one of those things where you have to gain their trust, and I feel like that's taken place here, and they are committed to everything that I put in front of them, so I couldn't ask for more than that."
Last season's only state-qualifier for the Eagles was junior Matt Hynek. He is looking to lead the team with strong performances in singles and doubles.
"I'm undefeated in doubles and singles, at least for the district matches," Hynek said. "Our team is getting better as a whole. We're improving, and I think we can make it far."
One of the primary reasons for the success the Eagles have seen thus far is the underclassmen.
"The thing about this season that's different from last season is that even though we have a lot of underclassmen," Hynek said. "They have passion for the sport, and they are willing to work hard and try every point, and that pays off in matches."
As a whole, the team's improvements have led them to surpass their play last fall, despite the loss of several key players.
"Overall, we're far ahead of what the team was last year," Jordan said. "We lost a few top players that were in the top of the lineup, but it's as if it didn't matter. The kids have really stepped up."
However, the underclassmen are not the only area of the team that has seen improvement.
"Our girls team is a lot stronger this year than they were in the past," Rigsby said. "In past years, they were our weakness, but this year they are really strong all around."
The new style Jordan has implemented into the team has boosted their confidence and helped their chemistry.
"This year, we have a lot more discipline and unity within the team," senior Bryce Pilawski said. "Our new coach, Coach Jordan, is insisting that we continuously cheer for everyone, regardless of if we're playing or not playing. We're constantly watching and cheering on our teammates."
Although the team has undergone some changes from last year, it appears for the better. The early success the Eagles have seen has given them high hopes moving forward this fall.
"I think we're going to go pretty far," senior Jesse Lyng said. "We will go to regionals, and hopefully we will win."
About the Writer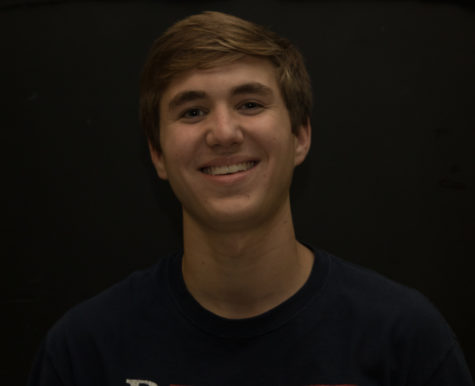 Christopher Piel, Editor-in-Chief
Christopher Piel is the editor-in-chief for The Talon News. This is his fourth year on staff. Outside of The Talon, he enjoys football and basketball....