Mega Lunch to Make October Debut
Hang on for a minute...we're trying to find some more stories you might like.
In order to give students more freedom and increase passing rates, a new combined block lunch schedule, or mega-lunch, will be introduced the first week of October.
"Basically, it's one lunch, but it's divided into two parts," principal James Hill said. "Kids have the option of eating for an hour, hanging out with their friends for an hour, going to tutoring for part and then going to lunch, or going to lunch first, then tutoring."
Mega lunch was an idea introduced by Hill after its success in his old school.
"We had about a 40% drop in failures because the kids got the tutoring they needed," Hill said. "It also holds accountability."
Students can use the hour for various activities, including organizations and tutorials.  The extended lunch will also bring about new clubs like a ping pong club, video game club, and book club. Hill is even considering opening the gyms to increase student involvement.
"I'm going to use this time to catch up on studying, working on homework, and practicing for band," junior Gabriella Cate said.
Teachers look forward to the extra time for class preparation and student aid.
"The main thing I'm excited about is being able to offer tutorials during lunch," English teacher and UIL coach Leighann Fenter said, "particularly whenever students are absent and they need to make up a quiz or anything else they missed."
Although beneficial to student grades and overall involvement, mega-lunch may be too drastic for the cafeteria.
"I'm cautiously optimistic that it will go well but concerned that we do not have the staff and the equipment to accommodate the block lunch schedule," child nutrition department head Kari Frederick said.
The changes will put an end to the self serve concept on the menu and force the cafeteria to prepare pre-wrapped foods that students can grab on the go due to concerns of line congestion from the heavy influx of students.
"[Block lunch schedules] have been kind of the trend at some schools, so there's a lot of schools who have tried it, and the food service programs have lost a lot of money," Frederick said. "Students don't want to wait in line. They bring lunch or they sneak off campus; they do things like that."
However much opposition there may be regarding food preparation, mega-lunch will be considered a privilege for students and will continue for years to come if it runs smoothly.
"I love it. I mean it was my idea in the first place, and I've seen it work really well before," Hill said. "It gives [students] more opportunities to get involved and get the help they need."
About the Writer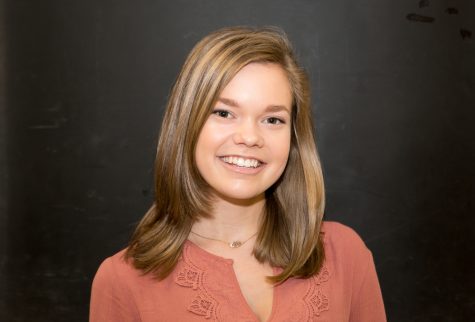 Miranda Downe, Managing Editor
Miranda Downe is the Managing Editor for The Talon News. She writes and edits news and feature articles and manages staff production. She also participates...