"Unbreakable Smile" Will Leave a Smile on Your Face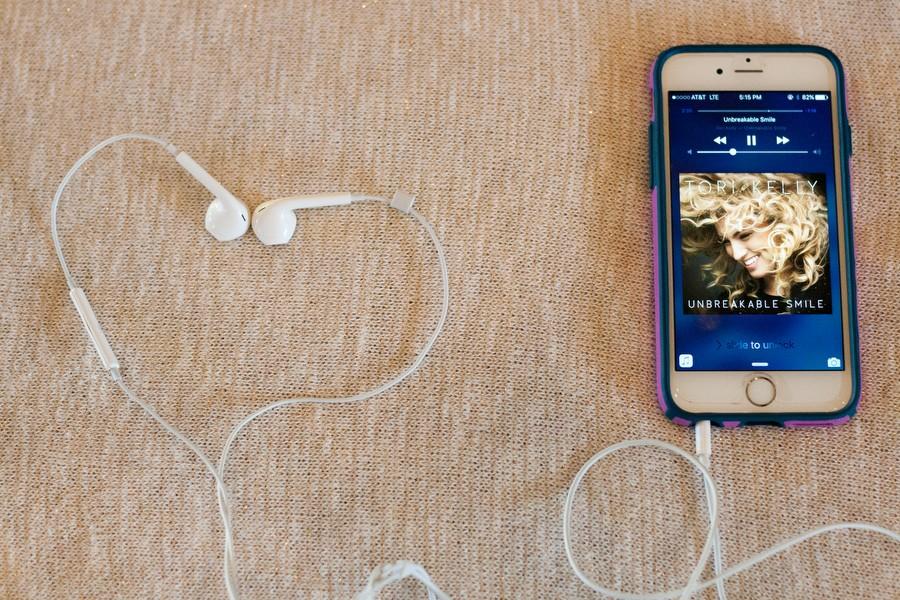 Extraordinary new artist, Tori Kelly, has captured thousands of hearts with her debut album, Unbreakable Smile. She has earned a Grammy nomination for Best New Artist at the 2016 Grammys. Although she released the album in late June, she re-released it Jan. 29, with two new tracks, including her new single "Hollow." 
Kelly proves her voice is a God given gift that allows her to hit difficult high notes effortlessly in her new album. Nearly every song on Unbreakable Smile was written by the artist. Kelly can captivate a crowd with her glorious voice when she sings live.
Here is a track by track review of Tori Kelly's, re-released album, Unbreakable Smile.  
"Where I Belong" :
In Kelly's intro song, which is only a 1:27 song, she leads listeners into her album, featuring only her voice and guitar.
"Unbreakable Smile" :
This is a hit among many because it shows that Kelly is not going to let "haters" define who she is. Although it is Kelly's version of Taylor Swift's "Shake It Off," capturing lyrics, a catchy chorus, and a beautiful message definitely make people want to sing along.   
"Nobody Love" :
This song shows Kelly's pop side as her powerful voice grabs the listener's attention and makes one want to dance. This song was released as a single before she released Unbreakable Smile; it did her well in the Billboard Charts.
"Expensive" featuring Dayne Jack:
Kelly gives us yet another upbeat pop song that will make you want to move your hips, that yet again shows off her jaw-dropping vocal range. Joining Kelly in this catchy track is Dayne Jack, who adds a bit more to this fantastic song with his rap.
"Should've Been Us" :
As her other single that Kelly released before the album, "Should've Been Us", is a track that also did well for her in Billboard Charts. With the scary 'what-ifs of a relationship' lyrics and the 90s R&B vibe makes the perfect recipe for a hit.
"First Heartbreak" :
Go ahead and grab some tissues, because this soulful ballad makes you want cry for Kelly, as she tells us the story of her first falling in love through her heartfelt lyrics. This is definitely a song that will hit home with some people because when they really listen to the magnificent lyrics in this sentimental track they are able to feel Kelly's emotions.
"I Was Made For Loving You" :  
In this lovely collaboration with Ed Sheeran, Kelly and Sheeran show how well their incredible voices go together and show you amazing love songs are with these two singing them. This track is for sure the ultimate love song of the album and makes you want to slow dance to it with your soulmate.  
"City Dove" :
Kelly gives us yet another example of  her incredible voice has she kills every note in this tune.  
"Talk" :
This track is another song that sounds directed to her haters, as she sings "all I hear is talk" you know she isn't letting anyone's negative comments affect her. This track continues her theme of songs that you could just sway along with her voice as it flows with the music.
"Funny-Live" :
This is another fan favorite because it is live with just her and her guitar. "Funny" is the track that will make you sit and think with lyrics. like " if you lose your heart you lose it all" and "if you're at the top brace for fall".  
"Art Of Letting You Go" :
Every album has a breakup song, and this one fills the spot for sure. With Kelly unfolding the continuing struggle of not truly getting over them, this slow breakup song will be easy to softly cry to.  
"California Lovers" featuring LL Cool J :
Kelly provides us with a upbeat, fun song to jam to with the windows down about summer love. With the help of LL Cool J's rap, it makes it a perfect hit for the summer.
"Falling Slow" :
Of course every album has to have at least one love ballad in their mix; this is definitely one of Kelly's. This is an absolutely lovely track to slow dance to and softly sing along with.
"Anyway" :  
This one is the sister song to "Unbreakable Smile", where Kelly tells us more about herself. In this pop tune, she tells you what she is like along with the upbeat background to her amazing voice.
"Hollow" :  
As her new single, Kelly shows off her fantastic vocal range yet again in this pop love song about wanting someone desperately. It is a wonderful addition to her already outstanding album. 
'Something Beautiful" :
With encouraging words that bring comfort, many will be quick to sing the lyrics "your tears are not for nothing" and "you're stronger than you know". With a beautiful melody and thoughtful lyrics, this song will make you want to put it on every time you are down.  
"Unbreakable Smile" is definitely worth anyone's time and is an incredible debut album for Tori Kelly.