Suns Out Swimsuits Out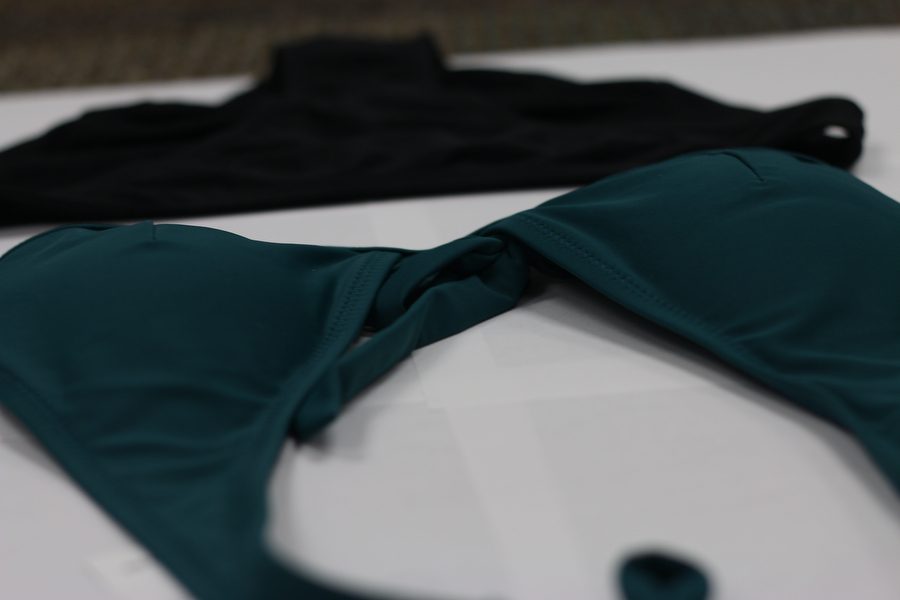 With the bittersweet Texas summer finally upon Argyle, people start to dig out their tank tops and shorts to help them survive the wrath of the summer heat.
Many people enjoy swimming as a way to cool off from the vicious sun during the dog days of summer. Swimming is relaxing and gives folks the perfect break from the unbearable heat. With swimming comes the  unique styles of swimsuits and allows for people to show off their stylish side.
One of the trends of 2016 swimwear is swimsuits with cutouts. With creatively positioned holes and slashes, the cutout swimsuits make an excellent choice when it comes to the trendiest styles.
While cutouts are one of the new big trends for the summer, a vintage look is making a comeback. High waisted bottoms have been making their way back into style as one of the top swimsuit trends of the season. This throwback fashion will certainly call for some head turning and plenty of compliments.
Lace up swimsuits are one of the newer swimwear trends for 2016. Lace up swimsuits normally have a plunging neckline with lace that lines the fabric in between the plunged neckline, making the trend fun and fashionable.
Bandeaus have been a sought after trend for a couple of years now, but this year the extended  bandeau is taking over. With the extended bandeau adding a bit more to the swimsuit, it gives more support for the bandeau to stay up and has more coverage, fueling their popularity.
The final swimsuit trend coming this season is high neck tops. High neck tops are comfortable and dainty to wear, offering more coverage, as well, like the extended bandeau.
With these trends for the summer of 2016, the swimsuits will not only score people compliments; they will also provide an efficient outfit to escape the raging heat of summer.