UIL Releases New Alignments for Football and Basketball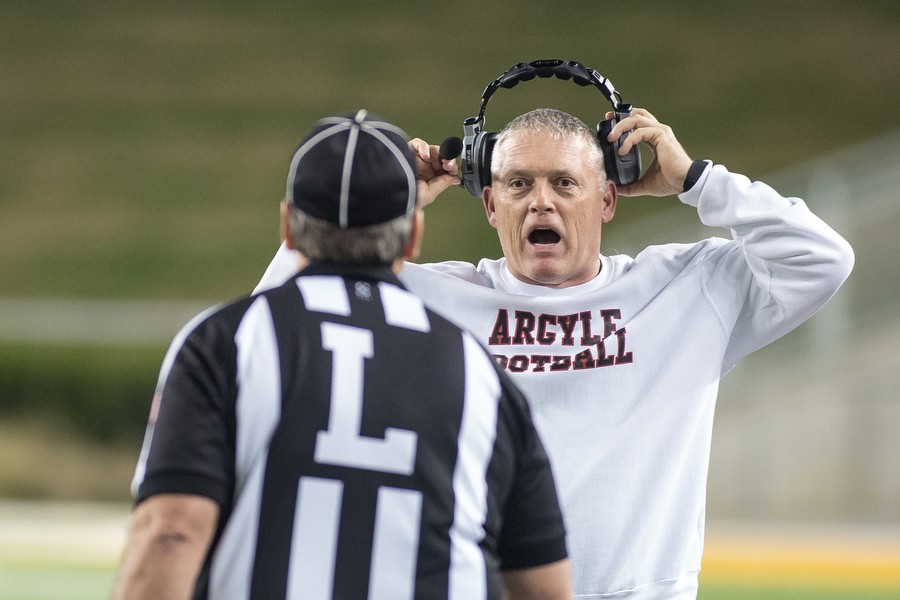 On Feb. 1, the UIL rearranged each district, region, and and division of all of the high school teams in the state. For the past two years, Graham, Paris, Wilmer-Hutchins, Carrolton Ranchview, Dallas Carter, Dallas Pinkston, and Sanger have all been a part of the football team's district opponents. After the new alignment came out, they will now have to face Burkburnett, Decatur, Gainesville, Sanger, and Wichita Falls Hirschi.
"It's new and it's exciting," Head football coach Todd Rodgers said. "It's a different direction."
The new district opponents have brought several long distance teams into the mix. With Burkburnett and Wichita Falls each about two hours away, it seems like the team may have to face some long drives.
"Really and truly it's not any different from what we've had," Rodgers said. "The perception is it's gonna be longer, but you won't have the DFW traffic initially to get where we need to go. The duration is probably very similar to what already currently have, you just won't have the traffic congestion."
Along with district play, preseason will also see a few new teams, as well as familiar rivals like Celina and Abilene Wylie.
"I have Lovejoy in a kickoff classic," Rodgers said. "Plano La Grange, Celina week 3, Abilene Wylie week 4, Paris week 5, and then we'll be open and then in district we have Decatur, Gainesville, Sanger, Hirschi, and then finish the season with Burkburnett."
The new schedule brings both new teams and old, familiar faces to the Eagle's new schedule.
"We'll have to assess the style of play that we're gonna be seeing," Rodgers said. "and follow the right course to prepare for those opponents. I'm not overtly familiar with what Decatur and Burkburnett  are doing right now. Gainesville and Sanger I have a little bit of an idea, but it's familiar old stomping ground in our district a little bit and theres still some familiarity with non district as well."
Football isn't the only program to receive changes. Basketball has also received alterations to their district schedule.
"We lost Aubrey and we lost Celina," Head girls basketball coach Skip Townsend said. "We gained Decatur and Bridgeport, and kept Krum, Gainesville, and Sanger."
Although Celina has been a competitor in the past, the meetings this season have proven to be noncompetitive and very physical.
"We lost Celina," Townsend said. "which I was glad of because it started getting a little chippy with them due to the games that we played the last three years, so we're kinda glad to get out of that situation, and we look forward to moving over to traveling west and play Decatur and Bridgeport who have outstanding programs."
For both football and basketball, changes have brought positive attitudes to coaches.
"With the UIL, you never know what is going to happen," Townsend said. "I'm really happy with the way our district is set up,  I like the distances from the schools, it's not very far. It's easy to get to those places."
About the Writer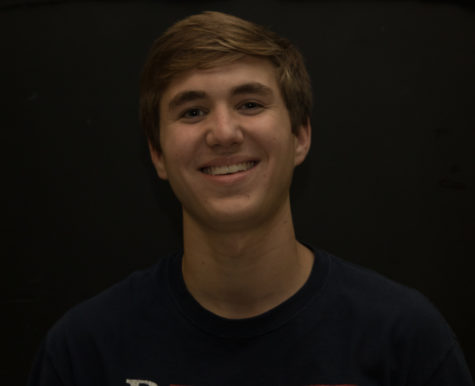 Christopher Piel, Editor-in-Chief
Christopher Piel is the editor-in-chief for The Talon News. This is his fourth year on staff. Outside of The Talon, he enjoys football and basketball....