Athlete Changes the Game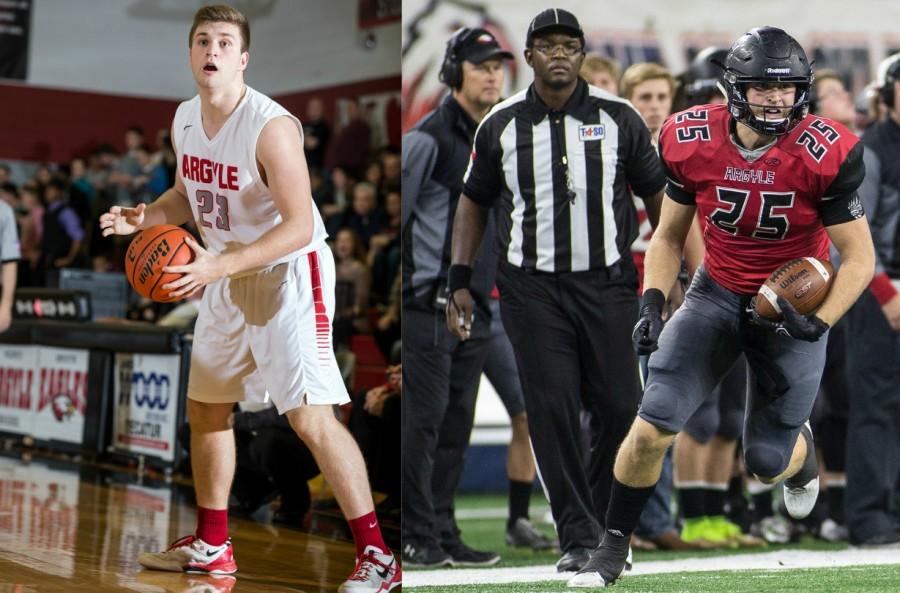 There is no rest for a champion. For senior JC Chalk, this reality has become a way of life.
Coming off the football field as a tight end after a successful season doesn't end the journey for Chalk; moving into the already started basketball season entails many obstacles. Each sport requires a different set of skills, and playing as a starter directly after a football season is no easy task to tackle.
"I wasn't originally going to play basketball this year," Chalk said, "but then I decided to because I knew I would miss it if I didn't end up playing. I've played football and basketball my entire life, so it's been fun getting to play both sports."
While football requires full contact, basketball is a sport of constant motion, and transitioning into the latter takes time.
"Getting back into shape for basketball is probably the toughest challenge," Chalk said. "A lot of times my knees have been hurting just because I'm not use to running that much. I'm pretty tired at lots of the [basketball] games because I'm not in shape yet, but I'm trying to get back there."
Chalk was encouraged by his coaches to pursue the opportunity.
"I was talking to Coach Rodgers, and I wasn't originally going to play basketball, but then he told me to do it because it's my senior year," Chalk said. "Coach Perkins has been inviting me to play for the whole year, so they were both really open to it."
Participating in multiple sports has always been a part of Chalk's life.
"I grew up playing sports; I even played baseball," Chalk said. "Throughout the years when I got older, I just decided to play football and basketball."
Although he enjoys both sports, Chalk does have a preference.
"My favorite would have to be football," Chalk said. "I always liked basketball when I was peewee age, but then once I got into middle school, I started to like football more. I like the team aspect of football, but I like basketball too."
Chalk will be playing football for Clemson University next year and credits basketball for his success on the football field.
"I feel like basketball has helped me a lot with football because of all the different athletic movements you have to do, and it's just a different pace," Chalk said.
However, the athlete isn't finished leaving his mark here at home.
"I'm hoping we can go pretty far into the [basketball] playoffs," Chalk said. "I feel like we have a good chance this year, and our [team's] chemistry is really good."
About the Contributors
Brayden Ratcliff, Senior Reporter
Brayden Ratcliff is currently a senior and serves as a reporter for The Talon News. He was the multimedia editor last year, specializing in news and...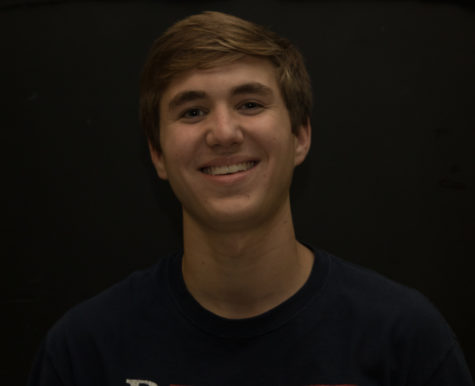 Christopher Piel, Editor-in-Chief
Christopher Piel is the editor-in-chief for The Talon News. This is his fourth year on staff. Outside of The Talon, he enjoys football and basketball....