High School Seniors Ready to Take Golfing Talents to College
Ally Atkinson, Reporter
November 12, 2015
Seniors and childhood friends, Alex Isakson and Tommy Parker, have spent the past several years perfecting their golfing skills in hopes of pursuing their sport in college and eventually, take these talents to a professional level.
Throughout Isakson's and Parker's childhoods, they have grown up golfing as a fun hobby with their families; both of them will be the first of their families to play golf in college.
"Golfers don't run in my family, but my dad does it for fun, so I have golfed with him for fun since I was eight," Parker said. "It was in eighth grade when I seriously decided to play."
Shortly after Parker took up golf as a serious activity, Isakson did the same.
"I'd probably have to say it was my dad that made me want to start golfing and take it up as my main sport," Isakson said. "I have been golfing for four years now, and it has been awesome."
As their high school golfing years are coming to an end, their skills will continue to pay off as colleges hand out golf scholarships.
"There aren't a lot of golf scholarships they give out: four per-team, per-year," Parker said. "It will be the end of this school year when I know where I'll be golfing in college."
These two athletes will continue to leave their mark by setting school records and receiving awards at Argyle as their senior year comes to an end.
"A big accomplishment in high school golf was winning state last year," Parker said. "Also, at one of our big tournaments I won first team, all-state."
Isakson participated in the 2015 State Championship and has received several individual recognitions.
"I set the school record for scoring the lowest round my junior year," Isakson said. "I was awarded first team, all-state, when I was a sophomore and junior."
Both seniors have had the mindset throughout their high school years that they will go to college for their golfing skills.
"I've pretty much always wanted to go to college for golf," Parker said. "Going to tournaments, getting to travel all over the place, and golfing on cool courses is always something I have enjoyed."
As well as other seniors across the nation, Isakson and Parker plan to advance their talents as far as they can take them.
"I golf outside of school, as well, and it has always been fun to do, so I want to continue doing it in college," Isakson said. "The plan is to hopefully take it even further to a professional level."
Becoming a part of the Professional Golfers Association is a future goal for both of these talented students as they look up to professional, Jordan Spieth. Parker said getting to a professional level is clearly not an easy thing to do, but he will try to take his skills as far as possible while he continues to do what he loves.
"Out of the professional golfers, Jordan Spieth is one I have looked up to," Isakson said. "He is a good, younger golfer and gives me hope that I could possibly be as good as him someday."
About the Contributors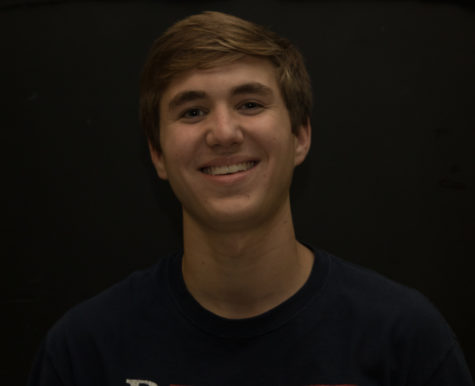 Christopher Piel, Editor-in-Chief
Christopher Piel is the editor-in-chief for The Talon News. This is his fourth year on staff. Outside of The Talon, he enjoys football and basketball....