Think Pink for Survivors, Families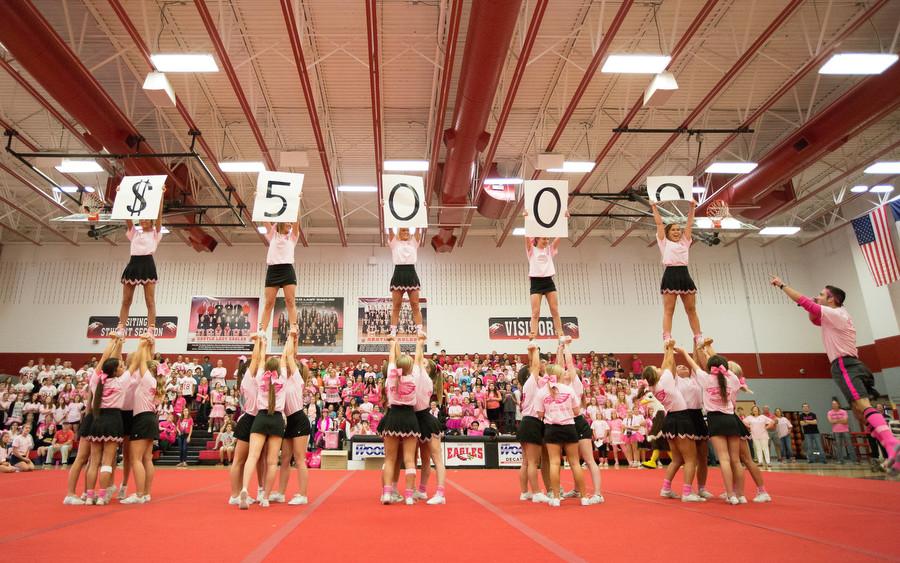 Pride and joy filled her as she looked out at the sea of pink as the people yelled for the Argyle Eagles. She loved the support the school was showing for everyone who has had experience with breast cancer.
"Hopefully, anybody who has gone through [breast cancer] feels the support from everybody else," middle school counselor and breast cancer survivor, Tina Shobe said. 
Every year for the past four years, Argyle High School raises money by selling 'Think Pink' shirts, and proceeds are donated to help find a cure; students then wear the shirts to a home 'pink out' game. Along with selling the shirts, the Eagles help bring awareness of breast cancer to the students and people around the community. Some of the students at Argyle High School see this Friday as just another dress up game day, but this Friday means more to the victims of breast cancer and the people affected by it.  
"What's important is that the community recognizes [those who] have dealt with breast cancer,"  said Jimmie Stapleton, husband of Ellen Stapleton who lost the battle against breast cancer five years ago. 
The Eagles have done a wonderful job of supporting the families and individuals that have battled breast cancer.  
"I'm thankful, because without all that support a lot of people wouldn't make it,"  said Rylan Shobe, freshman and son of breast cancer survivor, Tina Shobe. "They give up, but with the support they keep trying."
The support that the Argyle schools have given, and continues to give, to the families who have been affected by breast cancer, has impacted all of their lives.
"Once this community found out that Ellen [Stapleton] had Breast Cancer," Mr. Stapleton said. "They surrounded my kids, wife, and me, with love."  
The 'Think Pink' campaign continues to show the school and community's love for those who have been affected by breast cancer.
"Everyone comes together for one day to show their support, love and awareness," Mrs. Shobe said.
Some people don't think that this one day could affect a person in such an inspiring way, but it definitely has an impact.
 "It brings a smile to see students and families supporting [breast cancer victims and survivors]," Mrs. Shobe said.  
Support isn't the only thing that survivors and their families appreciate about the campaign.
"I hope that [Think Pink] would help other people who have been in similar situations feel like people are recognizing breast cancer," Mrs. Shobe said.  
Mr. Stapleton wants people to understand the seriousness of breast cancer and believes that 'Think Pink' is a fantastic way to spread the word.     
"Our young ladies need to be aware of the signs, the symptoms, and how to prevent it," he said.
'Think Pink' has been selling t-shirts for the past four years. With the money they make from the shirts, they donate about $5,000 each year to help find a cure. 
"Hopefully, it will help someone, whether they have been through the situation, or if something in the future comes up," Mrs. Shobe said.
Even though hundreds of people in the Argyle community participate in the campaign, breast cancer is a very serious and needs to be recognized. However, some people just don't get it. 
"I think [supporting Breast Cancer] is important; you shouldn't just turn this away," Rylan Shobe said.
The campaign also wants to spread the word even more so that hopefully more people will go out and try to find a cure or donate money to the people who are trying to find a cure.
"The more awareness, the more I think people realize how important it is to find a cure," Rylan Shobe said.
It has not just been the whole community, but many students at AHS have shown incredible amounts of love and support to those affected by breast cancer as well.
"It makes me feel proud of the students, that they would want to join in on bringing awareness to everyone and support people that have had to go through the fight," Mrs. Shobe said.
A cure has for breast cancer has not been discovered yet, and some warriors have not made it through the uphill battle. Although they aren't physically here to see what the community is doing for their families and others, they are here in spirit and would all love what the Argyle community is doing.
"Knowing that the people in the community are going to be there to support our kids throughout it, that would make [Ellen] feel good," Mr. Stapleton said.
About the Writer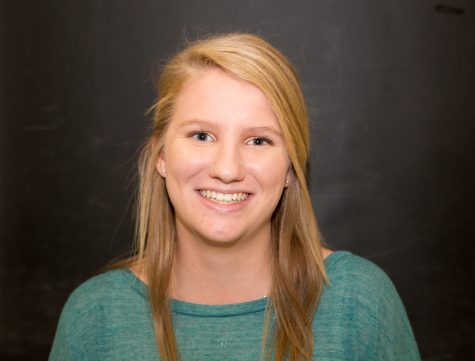 Faith Stapleton, Photography Editor
Faith Stapleton is an editor for The Talon News. This is her second year on The Talon, and she has been the prop manager for Annabel Thorpe's documentary,Pointe...