Eagles Defeat Wylie Bulldogs in State Semifinal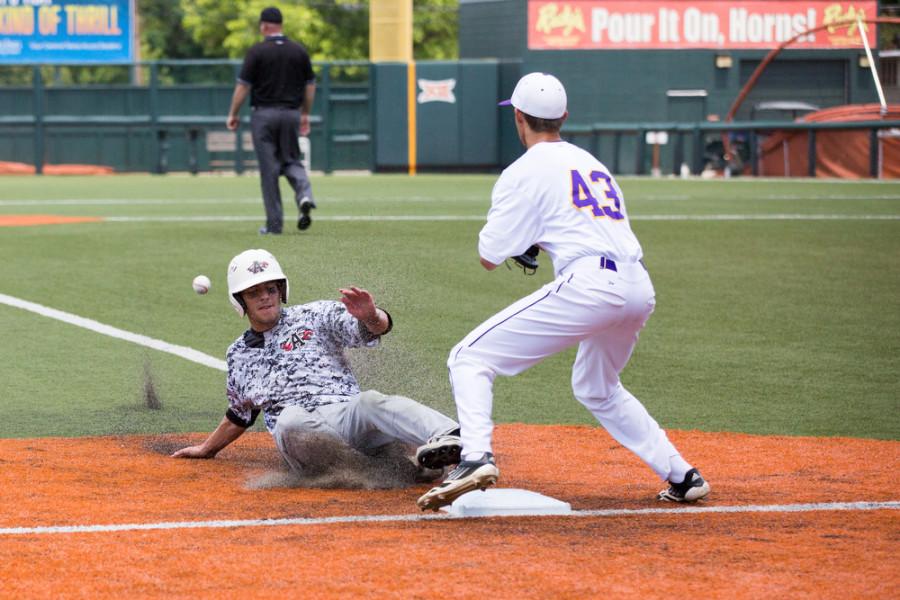 The school year may have come to a close, but the baseball team's drive for a title has not. In the UIL State Semifinals in Austin, Texas on June 10, the Eagles came out with yet another victory to advance to the state finals. After their 9-4 victory over Abilene Wylie Bulldogs, the Eagles will face the winner of the El Campo Ricebirds vs the West Orange -Stark Mustangs.
The semi-final game started off a bit slow with no score until the third inning, but the Eagles rallied at the top of the 5th, scoring 7 runs to put them on top and stay there through the remainder of the game.
" I feel great," head coach Ricky Griffin said. "That's a state semifinal win in the state tournament."
It was definitely a team effort to clench the win, and shortstop Tanner Boyzuick played a large part for the defense, throwing out several runners at first, but he was also able to score one of the nine runs brought in by Argyle. Runs were also scored by place runner Braxton Maul on a Riley Balch hit, Danny-David Linahan, Cutter McDonald (2), Hunter Markwardt, Ryland King, place runner Spencer Cullen for Rixey Boyd, and Seth Green.
"We hit the stuff out of the ball," Boyzuick said. "It was awesome."
Along with their powerful offensive strike, the Eagles played solid defense, holding Abilene to only four runs.
"We played defense today better than we've played in the last two series," Griffin said, "so when we can do that I think we're going to continue to get good pitching and swing the bats, but we've been a little sloppy defensively, and that didn't happen today. We were sharp defensively."
Right fielder Hunter Markwardt also had several great plays on defense and is very hopeful about the final tomorrow.
"I feel really good, we really hit the ball well, and Rixey's been pitching good all year," Markwardt said. "Last year we had two Big 12 commits [and] it was constantly just pitching, but this year we've had to be a lot more well rounded with it. The most important factor is that we keep throwing strikes."
Pitcher Rixey Boyd was able to hold the team together for the entirety of the game, pitching at total of 88 pitches for the win.
"I'm pretty excited," Boyd said. "I kinda struggled in the beginning; they got a couple runs off of me, but then after that we started stroking, and I felt way more confident and I could place my fastball better."
This being Argyle's second state baseball appearance, the Eagles are determined to make the most of tomorrows final game, having finished just shy of the state championship last year.
"We have a lot more grit this year," Boyzuick said. "Last year, we kind of expected to just coast through and win everything, but this year, we're a lot more gritty."
The Eagles offensive rally started at the top of the 5th inning with the bases loaded. Cutter McDonald, who also scored two runs for the team, hit a double to bring two runners in, which was followed by two RBIs and another double.  The Eagles ended their at bat with 7 runs to bring the score to 9-3.
"We hit the ball really well like we've been hitting it in the last two series," Griffin said, " So I couldn't be happier."
Looking toward tomorrow's game, Boyd is excited and "fully confident" about the designated pitcher for tomorrow's game.
"He's gonna go out there and he's gonna pitch perfect," he said.
Coach Griffin believes his team will play well for the final game tomorrow, knowing what's on the line.
"They know what's in front of them," he said. "They know what it's gonna take to get it done. We didn't get it done last year, so it's in front of them, they'll see. The balls have to fall in the right spot for you and they have so far, and we'll hopefully get it done tomorrow."
About the Writer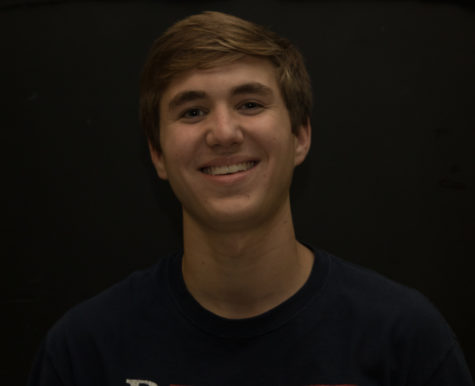 Christopher Piel, Editor-in-Chief
Christopher Piel is the editor-in-chief for The Talon News. This is his fourth year on staff. Outside of The Talon, he enjoys football and basketball....