Lady Eagles Volleyball Advance to State Final Against Decatur Eagles
After sweeping Liberty Hill 3-0 the Lady Eagles will be advancing to the state finals where they will compete against Decatur for the UIL 4A Volleyball State Championship at the Curtis Culwell Center on Nov. 22. With a solid victory in the first set, 25-17, the Lady Eagles had to come from behind to take the second 27-25.
"While I feel like we got off to a pretty strong start with that first set," head coach Clark Oberle said, "they were serving tough and kind of got us out of serve/receive a little bit,but we were able to get our focus back and finish strong."
The Eagles took the last set 25-20 to advance to the state finals against Decatur at 2p.m. at the Curtis Cullwell Center in Garland, Texas tomorrow.
"We're so excited; we've been hoping for this outcome all year," senior middle blocker Katy Keenan said. "We got down in the second set and it took us all rallying together as a team to finish it, and so I think that will help us coming into tomorrow."
The Lady Eagles came back and fought hard in the second set, proving their place in the state finals. Outside hitter, junior Eighmy Dobbins had fifteen kills in the match, and the rest of the team asserted themselves with aggressive hitting and kills, with both Keenan and setter Alexa Bass having 8 kills each.
"We just want to play our best game and leave it all on the court," Keenan said.
This victory was uplifting for the Lady Eagles and will fuel them for the finals.
The Lady Eagles are looking forward to playing Decatur in the finals, a rematch with a rival who defeated Argyle in the third round of playoffs last year.
"I think that we're a really evenly matched team," junior Alexa Bass said, "and I think it will be point for point the whole game."
Last year, the Lady Eagles played Decatur in a disappointing loss early in the playoffs. This year's team is different though.
"I just think that this team is more bonded," Dobbins said. "We all believe in each other to do our jobs, and we all really want to play for each other and win for each other, and that's a really important thing."
After this strong victory, the Lady Eagles are ecstatic to be playing for the championship and prove that they can defeat the rival Decatur Eagles.
"Losing last year was really tough, but going in to tomorrow, we are all really excited," Keenan said.  "We want to play Decatur, we want a rematch, we want to win more than anything; but, being in the state championship, making school history, that means so much to all of us."
About the Writer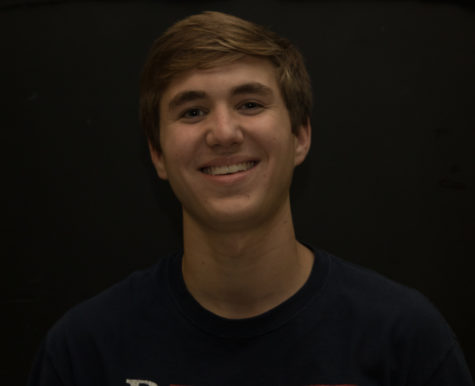 Christopher Piel, Editor-in-Chief
Christopher Piel is the editor-in-chief for The Talon News. This is his fourth year on staff. Outside of The Talon, he enjoys football and basketball....