Eagles Steamroll Kaufman, Play Kennedale in Region Semi-final Friday
The Eagles defeated the Kaufman Lions Friday, Nov. 21, in Standridge Stadium in Carrollton 49-13 and will advance to the regional semi-finals against undefeated Kennedale on Friday, Nov.28, 6pm, at Mesquite Hanby stadium.
"We made a statement," Arizona State University commit Nick Ralston said. "O-line gave a really big push and receivers were blocking out on the perimeter; all that's on them."
Ralston led the offense with 305 yards and scored 5 of the 7 touchdowns, but the defense played exceptionally as well. Taylor Sweatt led the charge for the starters, who gave up no first half points.
"We came out fast and we took care of business," Sweatt said. "They came out in a little bit different style of offense than we thought they would. We adapted good and took over."
The team was firing on all cylinders tonight, shutting the Lions down in the first half.
"I thought it was a pretty good effort," Erik Ramon said. "Our defense really stepped it up a lot. Our offense rolled like usual, so it was pretty great."
The O-line played well and helped Ralston to his 300-yard game.
"I think I played pretty well," Ty Smith said. "We had a solid game; it started out a little rough in the beginning, but after that we picked it up."
With this game, the Eagles are now on a 28 game win streak, and the Eagles will take on number 3 ranked Kennedale next week.
"It feels great," Ralston said. "Going into the playoffs our team's feeling really confident."
About the Contributors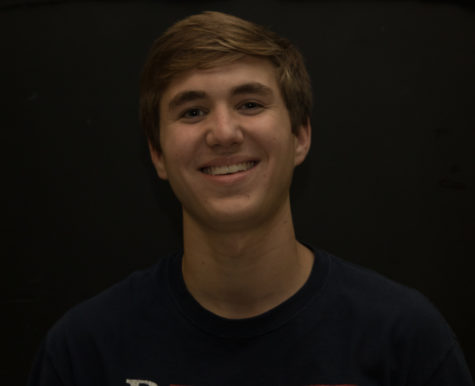 Christopher Piel, Editor-in-Chief
Christopher Piel is the editor-in-chief for The Talon News. This is his fourth year on staff. Outside of The Talon, he enjoys football and basketball....