Argyle Lady Eagles Volleyball Finish State Championship with 2nd Place
After four sets, the Lady Eagles fell just short of Decatur in the UIL 4A Volleyball State Championship at the Curtis Culwell Center in Garland Saturday, Nov. 22.
Argyle got down early in the first set and fell short 25-14, but bounced back and took the second set 29-27, gaining much needed momentum. However, that momentum was not enough, and Decatur cruised through the final two sets to claim their second consecutive state title.
"It was a battle, just like I thought it would be," head coach Clark Oberle said. "We just didn't quite have enough to come from that far down."
Argyle fought hard, but in the end Decatur simply outplayed their rivals.
"We played good," senior and captain Katy Keenan said. "We didn't play great and that's what you need to play to win a state championship."
Keenan, the team's lone senior, played a massive role for the Lady Eagles this game and season.
"I'll remember this game for the rest of my life," Keenan said. "I'm just glad it's not negative, that we were able to end on a happy note and that we're all such good friends and teammates."
Despite the loss, the Argyle Lady Eagles viewed the season as a positive endeavor, as they rolled over most of their competition this year.
"I'm so proud of our team," junior Eighmy Dobbins said. "Our team did so well. They played so hard and they played like they won state last year. We played hard, they played hard, but they really kept it together and controlled the match."
It was a great battle of two volleyball powerhouses, but in the end it was Decatur who emerged on top. Although the girls are optimistic for next year, they were also visibly upset that they could not take home the victory.
"I wish it would've gone our way," Dobbins said. "I bet everyone has regrets, but we made school history and that's all that matters."
About the Writer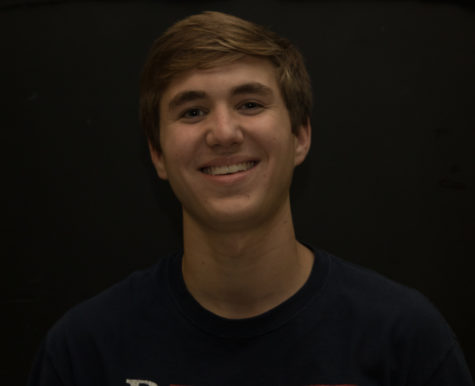 Christopher Piel, Editor-in-Chief
Christopher Piel is the editor-in-chief for The Talon News. This is his fourth year on staff. Outside of The Talon, he enjoys football and basketball....