Theater to host 'Haunted Hallway' Oct. 24, 25
Fright. One of the many feelings humans love and thrive upon.
The theater program is having a very creative fundraiser that will open the weekend of the 24th and 25th. The profits will go toward several places within the fine arts department of the high school and middle school.
"We're doing a haunted house fundraiser for the high school and middle school theater programs," Mrs. Toomer said. "It's kind of in conjunction with the thespians group and Mrs. Hedrerich's middle school Art Honor Society is helping out."
The hallway will stretch across most of the fine arts wing of the high school. The majority of the supplies that the theater program needs was already within the prop rooms; cost will be minimal.
"It's going to be cool!" senior Tad Smith said. "It's going be creepy actually."
The theater program is going to raise the money for various causes within the fine arts programs. The money will go toward the thespian convention, production cost, and field trips. The theater needs extra money so they are hoping for a large turn out.
"We're going to charge five dollars to go through," Toomer said. "They can come through as many times as they want."
The program wants to build on this idea and make it an annual event. Their goal is to improve bits of the hallway every year and become a large event in the future.
"Hopefully it's going to be a big success," Toomer said. "We're going to build each year and make it a tradition."
About the Contributors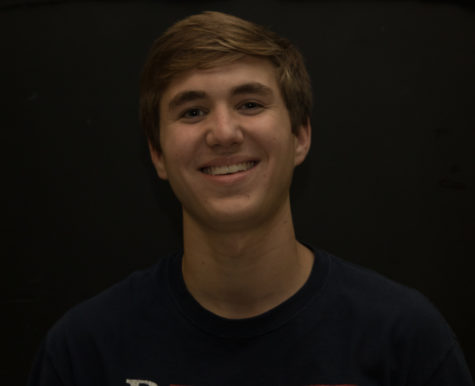 Christopher Piel, Editor-in-Chief
Christopher Piel is the editor-in-chief for The Talon News. This is his fourth year on staff. Outside of The Talon, he enjoys football and basketball....