Lady Eagles Volleyball Take Victory Over Burleson in 4 Sets
The Lady Eagle volleyball team took on the 5A Burleson high school this past Tuesday, defeating them in only 4 sets. They started off strong, winning the first set 25-17. After a close two sets the Lady Eagles were up 2-1. They won in the 4th to finish off the match, 3-1.
"I felt like the team had lots of ups and downs," sophomore Halee Van Poppel said. "We have some things to improve on, but were doing pretty good for the season so far."
Senior Katy Keenan played a great game, scoring numerous times with her power-house spikes. Keenan, who had 19 kills against Burleson, leads the team with her great performances game after game.
"I couldn't have done it without the rest of the team," Keenan said. "It was all because of the defense and our setting. That's the only reason I'm able to do what I can at the net."
The team did well against the larger school, nearing the end of their preseason. They are now prepared to start the regular season and take on schools in their own division.
"Any win during preseason against a bigger opponent is a pretty big deal," Keenan said. "We can really improve by becoming more consistent."
The players felt good about the victory, which provided a great boost in confidence for the team.
"It was a pretty big victory because last year we lost to them in the championship at the Sawyer Camillo Tournament," Van Poppel said. "So it's pretty good to win this game."
The players talked about improvements, including sometimes a lack of consistency, as they move forward with the season. Junior Strealy Sizelove, who had 21 assists in the game, mentioned another problem they faced in Tuesday's game.
"We got a little distracted in the game," Sizelove said. "I know a lot of us did; we just gotta stay focused."
With Keenan and junior Eighmy Dobbins leading the Lady Eagles with their 19 kills apiece, the Lady Eagles start off their 2014 season as strong as ever. The players are optimistic and ready to play this season.
"I'm excited to see where this year takes us," Sizelove said.
About the Contributor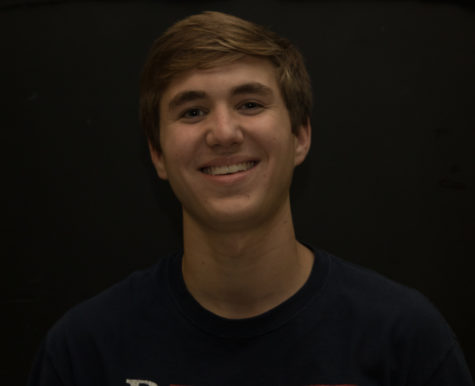 Christopher Piel, Editor-in-Chief
Christopher Piel is the editor-in-chief for The Talon News. This is his fourth year on staff. Outside of The Talon, he enjoys football and basketball....