If Not Me, Then Who?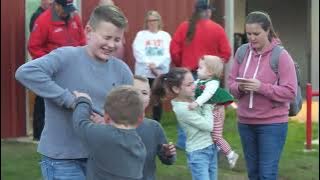 Everyday people living in Pottsboro, Tx risk their lives showing incredible kindness by volunteering for the local fire department. These volunteers do everything to give back to their community. If they don't, who will?
Director / Editor: Rylie Halk
Videographer: Rylie Halk
Advisor: Stacy Short
Stock Footage: Bubba Thompson
Images: Locust Fire Department, Stacy Short
Music license: epidemic sound
Songs – Free Mind By Wildflowers Demure By Ever So Blue Almost the Same By Peter Crosby
UIL Film/The Talon News Disclaimer: This video was produced and created by the UIL Film Team, a part of The Talon News student media productions and The Talon Film Productions, and operates as part of Argyle High School's student media group.