6 Minutes: For a Lifetime of Honor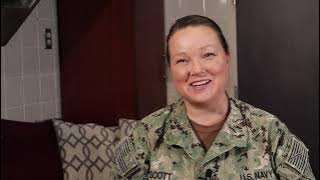 Every year, over 58,000 Naval veterans pass away. These sailors, whether on active duty, retired, or part of the military reserves, served honorably. In recognition of the honorable service, they are entitled to full military honors as they are laid to rest. The sailors assigned to Joint Reserve Base Fort Worth ensure that this solemn duty is conducted with honor, and the utmost respect. In 2021, these sailors performed over 1,200 funeral honors details in the Dallas-Fort Worth Metroplex.
Samuel Gassaway – Director, Editor, Drone Footage
Garrett Neff – Second Unit
Music: Eternal Father (Chorus Without Lyrics) – United States Navy Band An Ode to History – Jody Jenkins Less – Michael Levine Music found via audionetwork.com
Advisor/UIL Film Coach: Stacy Short
UIL Film/The Talon News Disclaimer: This video was produced and created by the UIL Film Team, a part of The Talon News student media productions and The Talon Film Productions, and operates as part of Argyle High School's student media group.