Tennis Team Begins Playoff Run
Hopeful for Revenge at State
The tennis team began their playoff run on October 11 with a 10-0 sweep over Burleson Centennial to earn the title of Bi-District champions and advanced to the Area match against Brewer. 
At the end of the regular season, the team finished with a 19-2 record, earning their first 5A District title and sparking their "revenge tour."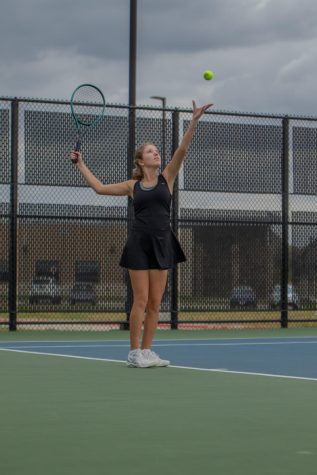 "To be back in the playoff atmosphere feels great," boys captain Jacob Thompson said. "Knowing that we have a shot to run it back and win it all in our first year of 5A is very exciting." 
The team started the season as the #8 ranked team in the state and knew their competition would be tough in 5A and are looking forward to their matches against the top-ranked teams.

"If we can come out and stun those teams we'll make it back to State," tennis coach Adam Mihok said. "The [later matches] won't be schools near our caliber and the final match will be our biggest test against the top two teams in the state."
Leaders on both the boys' and girls' teams have stepped up and are game-planning for their more challenging matches in the playoffs.
"We are still finding combinations for doubles throughout the team," girls' team captain Elaina Hildner said. "We need to play them very strategically and move around our players once we get deeper in the playoffs."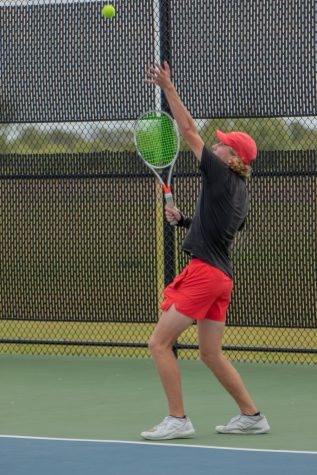 Despite the tough competition, the team looks for revenge and is focused on proving themselves as true contenders in 5A.
"It's my last dance," Thompson said. "I don't care about the odds or the other schools. We have a strong team that can compete. We know how to win, and we have the passion you want in a team. There's a reason you play the matches and our goal is to prove that."