Armand Hammer, Injury Reserve, and Akai Solo Set off on Tour
Hip-hop groups Armand Hammer and Injury Reserve came together with artist Akai Solo to travel across the states on a nationwide tour. The tour spans the month of May in 11 cities. 
Rapper Akai Solo opened the show by performing some of the newest songs from his discography. Moving across the stage back and forth with confidence, Solo rapped and captivated his audience. He was able to interact with his audience as well, taking the time to talk about his personal life and make jokes as his set progressed. Overall, a good performance from Solo as he continues to prove why his music should be heard by more.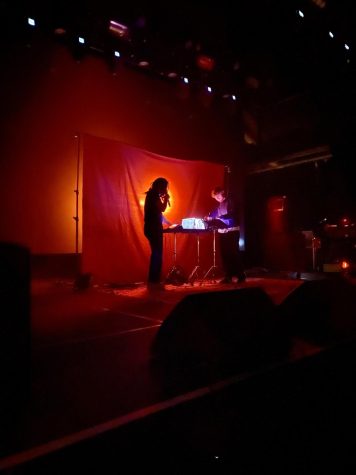 Following Solo's performance, the duo of Parker Corey and Ritchie with a T, better known as Injury Reserve, took the stage for their set. The two set up in front of a tarp with a bright light shining in a circle while all the other lights in the venue went dark. Corey came to the stage and kicked off their performance with the song "Outside" from their most recent album "By the Time I Get to Phoenix." Ritchie came onto the stage later as the group went through numerous songs from the album, finishing with the songs "Knees" and "Bye Storm." Their performance was filled with energy and emotion; a true sendoff to their deceased group member Stepa J. Groggs. 
Rappers Billy Woods and Elucid took the stage last as their group Armand Hammer. Both took songs from their solo discographies and performed them as well as tracks from their joint projects under the Armand Hammer name. Elucid showcased multiple songs from an unreleased album while Woods performed some from his newest album "Aethiopes." They also collectively performed songs from albums "Haram," "Shrines," and "Paraffin." In the longest performance of the night, the two were able to keep their audience entertained and end the show off right.
As concerts and live performances make their return after being put on hold for a while, it is small shows such as this one that really showcase people's love for music and live performances. Despite being smaller and lesser-known artists, the joint tour continues to sell tickets and keep audiences joyous.