New Sonic Opens In Argyle
The first Shell gas station and Sonic Drive-thru to be built in Argyle had their grand opening earlier this month.
The speculation of the new gas station and Sonic being built have been floating around Argyle for a long while, and these new additions to the town have been anticipated greatly by the public.
"My parents would always have to drive out about ten minutes or so if we wanted a quick and easy lunch," sophomore Maura Journagan said. "A Sonic here makes things so much easier for everyone who also has to drive far for easy food."
Many were curious as to why it took so long, after years of rumors, for the Sonic and accompanying gas station to be built. McKee D. Yant, a franchisee of Sonic Inc, said there were many reasons for the delay.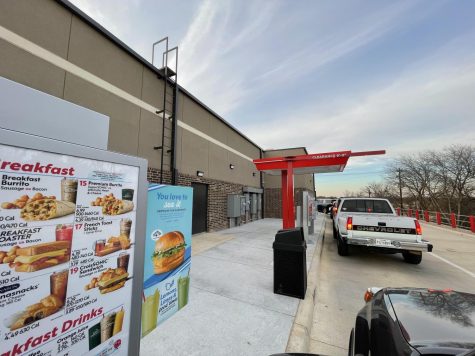 "We've been watching the area for a while," Yant said. "But it's taken a long time to develop because of government restrictions and finding the right amount and kind of land that fits what we were looking for."
The main reason they decided to build the gas station and Sonic here in Argyle was due to the lack of competition in this area.
"There are not many restaurants, and no basic gas stations," Yant said. "People have to drive 8 or 10 miles one way or the other to reach anything."
Even after they were allowed to begin developing, it still took a while for everything to get done for the opening. Yant said that this was one of the biggest developments they had ever done.
"It just takes time," Yant said. "It's never gotten easier."
With them being the first development of its kind here in Argyle, the company has many goals they are striving to achieve.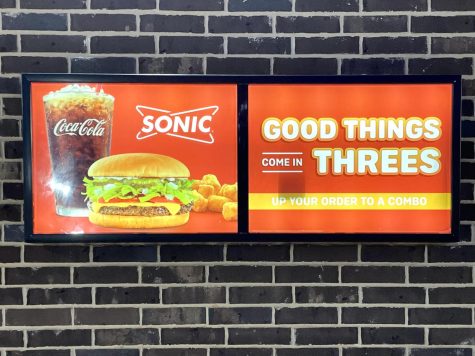 "We want to keep on making people happy," Yant said. "Our customers have high expectations, so we're going to do whatever it takes to reach those expectations."
In order to meet these goals, Yant says that he and everyone else working at the Shell gas station and Sonic are gonna go "the whole 9 yards."
"Some people just open up shop and expect people to go right in, but we don't believe in that," Yant said. "We believe we've got to do a service."
With these new establishments comes greater change for Argyle, and perhaps new developments and buildings to come.
"We're [going to] try and make Argyle a destination for people," Yant said. "I believe that's what we hope most to succeed in."