'Coming Home'
Fall is leaves changing color, crispy air, cool breezes, sweaters, and homecoming. 
This Friday the football team will be playing their homecoming game against Terrell with a dance following on Saturday.
Homecoming is a tradition that many schools across the country celebrate every year to honor those coming home as well as those still in school.  Celebrations include dress-up days, carnivals, homecoming courts, dances, and most are capped off with a football or basketball game.
"It really means coming home," Principal John King said.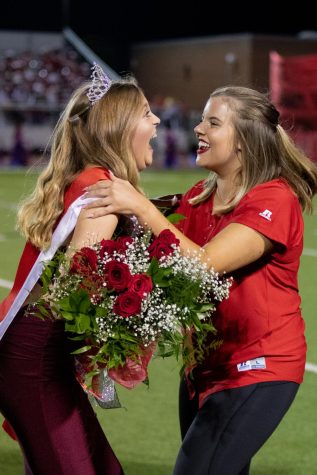 Current students also are a part of the festivities and events.
"Homecoming is a fun tradition that everyone in all grades and even the whole community can celebrate together," senior Brooklyn Greer said. "To see everyone come together and have fun is a great time." 
The homecoming football game is special because alumni come back to cheer on their old school. 
"It is a time to celebrate high school and create lasting memories with friends," senior Abigail LaCrosse said. 
Students are nominated to be a part of the homecoming court, which is voted upon by classmates.  
"I've always wanted to be on the homecoming court since I was little," senior Tinley Wharton said. "Homecoming is something that is really looked forward to. It makes me feel like I'm back home," Wharton said.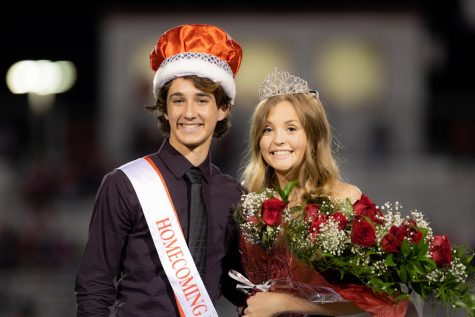 The game is the main focus of homecoming week. 
"The community gets together to cheer on the team and watch the court during halftime," senior Madeleine Scopone said. 
The community is central to the festivities of the week.
"It is a time for the community to come together and celebrate all the traditions that make this town so special," senior Sophie Slaton said. 
While the concept of homecoming did not start in Texas, it is still a historical tradition that has great meaning for many. 
"Homecoming is a gathering of a town," junior Brett Walsh said. "It is a week of unity amongst everyone of all ages and is something I look forward to every year. This will be my first eagle homecoming and I can't wait to see the argyle unite as one."