Cross Country Teams Run Over the Competition
Running Team Takes First at Second Meet of the Year
Cross Country season at Argyle started off with a bang, securing two wins for each of the four Eagle teams from the past two meets.
On Saturday, August 14th, the season began with the Braswell Invitational. Then, on Friday, August 20th, the teams ran in their second meet, the Kennedale Invitational. Both varsity and junior varsity teams swept the competition, which differed from usual competitors this year. Instead of running against familiar teams, such as Decatur and Sanger, the coaches decided to take it up a notch and run with 5A and 6A schools such as Frisco High and Crowley. By raising the competition, the coaches hope to give the runners a glimpse of a more difficult opposition that Argyle may start to face on a normal basis.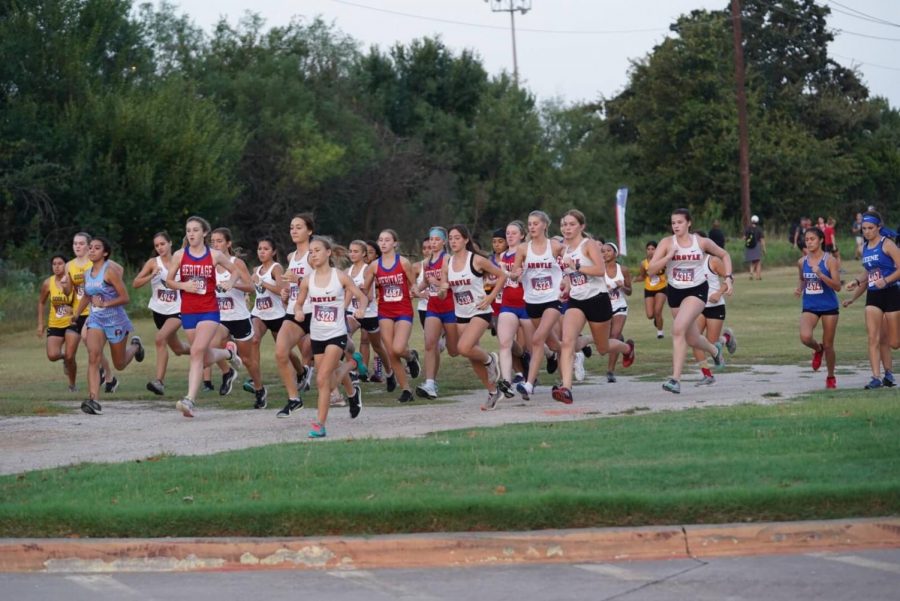 "We've got a little better competition, but I think overall we're making the gains we need to keep everyone behind us," Cross Country Coach Gregory Martin said.
The cross country teams have been training since Monday, June 7th, battling challenges such as the Texas summer heat and the hills behind the new Argyle Middle School. Conditions such as these drive away many athletes, but others seem to accept the challenge.
"There's a lot of time left to improve," Freshman Mara Reed said. "And we just have to keep pushing ourselves to make it through to the very end."
With the next cross country meet on Saturday, August 28th, the Argyle Invitational in Haltom City, the teams diligently work this week to hopefully ensure another major victory.
"Our goal is to repeat our successes from last year and do even better," Martin stated. "We made it to the medal stand at Regionals, yet failed to do so at State; however, we're getting closer and closer, and I'm positive that this year could be the one."