One Act, One Story
Hang on for a minute...we're trying to find some more stories you might like.
After hours of research and rehearsal, this year's One Act Play cast received first at the district for their show Blue Stockings and is performing at the area competition on Thursday, April 4.
"One act is the greatest thing ever," sophomore Peyton Deffenbaugh, who plays Maeve Sullivan, said. "I love competition. There's this feeling of excitement of competition that one act brings you. It's the best feeling to start with a script and come out with a beautiful show and share your art with the world."
Blue Stockings is a historical drama, set at Girton College, Cambridge in 1896. It focuses on the catalysts of women's rights, and women's struggle to find their worth.
"Before this time," theater director Melissa Toomer said. "Women were allowed to attend classes [at university] but weren't allowed to get their diploma. It is based on a true story, and we follow four women as they battle to get that right."
The script was one of countless that Toomer read this summer as preparation for competitions in the spring.
"I had this one suggested to me by another director friend of mine," Toomer said. "When I read it, I could see it on stage in my mind and picture the performance. I thought this was a really great and a very important story to tell.
The story discusses feminism in the late nineteenth century, including women's suffrage, and is titled in reference to a derogatory term used to shame educated women.
"I really love historical fiction," Toomer said. "If it's based on real people I think my kids can really sink their teeth into research, and get inspired by true events. It has a great ensemble element to it, great story substance, and great character journey. All of it together makes a really great piece."
Auditions for the one act occurred in November. The cast began studying the time period and analyzing their roles in December, with rehearsals officially starting in January.
"Before we started rehearsals, we'd have table work," Deffenbaugh said. "We'd go study the script, study the time period, and basically have this list of questions that we'd ask ourselves about our character.  We'd really just research and get to know our characters to see how they'd react to all of these circumstances they were presented with."
After taking first at district, the show made third at bi-district and has the chance to progress to region and state if they advance through area.
"The focus level is more intense now," Toomer said. "The kids realize that we're going up against five other schools that have best actress and best actresses and all-star cast, and so I think it really motivates them to keep going and working to see how far we can go."
From this point on, there is only a week turn around between each level of competition, leaving less time for big changes.
"We get started a lot quicker [in rehearsal]," sophomore crew member Alex Govea said. "We know the routine, we know what needs to be done, what needs to be focused on. While earlier we were just running through, fixing what wasn't solidified, now we have targets for each rehearsal, what to focus on, and what to fix."
Blue Stockings is a big leap from last year's show, Bob: A Life in Five Acts, particularly in its atmosphere.
"It's dramatically different," Govea said. "First of all, last year's one act was a dramedy, which is dark humor. It was about a boy who constantly went through these life struggles, but it was in a comedic sense. This year's show is a lot more serious, a lot more impactful. The audience can take more away from this than they could from last year's show.  This show is amazing, we see how it's impacted people, like dads and moms. It's always a good atmosphere with shows. The rehearsals are always fun and the people are always great. The experience doesn't change a lot, but I think the want to win is much much bigger than last year."
This year's cast has the biggest group of seniors that Toomer has ever had while coaching at Argyle, along with some fresh faces.
"This year, we have people from athletics, which is something we've never really had before," Govea said.  "Just working around their schedule sometimes, and being able to be friends with them and have them be a part of our family is really really cool and something different to see."
Blue Stockings has also enjoyed more success than Bob did, already progressing two levels above the earlier show.
"Going to area is awesome," Toomer said. "Last year we were knocked out right at District which was heartbreaking, so this is already a great experience for these kids to advance."
The cast and crew are already proud of making it this far and have high hopes for their upcoming competition.
"My hope for the show is that the kids learn and take away something from it and make awesome memories, whatever the outcome of Thursday happens to be," Toomer said. "I think it's all about the journey, not the destination."
About the Writer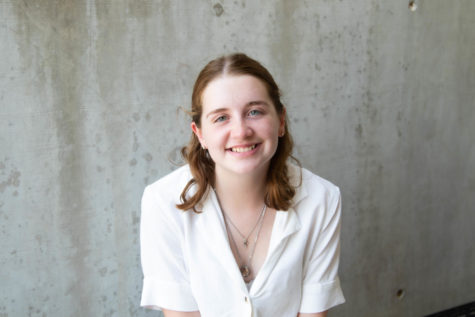 Sarah Crowder, Co-Writing Editor
Sarah Crowder is a reporter and Co-Writing Editor for the Talon News. She also participates in UIL journalism and is the 4A State Champion in feature writing. ...