A Look Into the Lady Eagles Golf Program

The Lady Eagles traveled to Kyle, Texas to participate in a tournament hosted by 6A Smithson Valley High School at the home of the Texas State golf team at Plum Creek Golf Course. This event consisted of 6A teams that will play their district tournament at Plum Creek competing against the top 4A team from across the state in preparation for the 4A state tournament, also hosted by Plum Creek, later in May. The team was paired together on day one giving players the chance to play the course to create a game plan for the state competition in May. The girls were led by senior Molly Yarbourgh's 85. Followed by Madelyn Diomedes 87, Hannah Wood's 88, and Kenzie Sullivans 106. Freshman, Katie Garner, playing on the Varsity team for her first time in her career shot a 94 to finish out the team's score of a 354.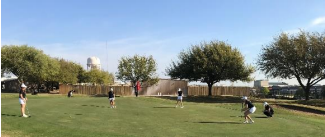 Day two Hannah Wood leads the team shooting an 85, followed by Katie Garners 88. Yarbourgh with a 91 and Diomede with a 94 to give the team a final day score of 358. Kenzie Sullivan bested her day one score by one with a 105. The team score of 712 finished 5th behind 6A Smithson Valley (1st), 6A SA Alamo Heights (2nd), 4A Andrews (3rd), and 4A Monahans (4th). The Girls will play their final round before district at Rockwood Golf Course in Fort Worth on Friday, March 29th.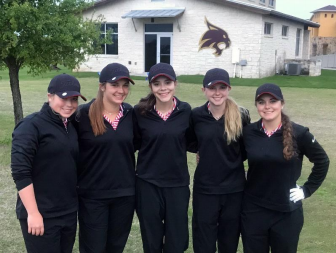 Tournament: 4A State Preview/ 6A District Preview
Host: Smithson Valley High School
Team Finish: 5th
Team Score: 354- 358; 712
Individual Scores:
Hannah Wood 88- 85; 173
Molly Yarbrough 85- 91; 176
Madelyn Diomede 87- 94; 181
Katie Garner 94-88; 182
Kenzie Sullivan 106- 105; 211
About the Writer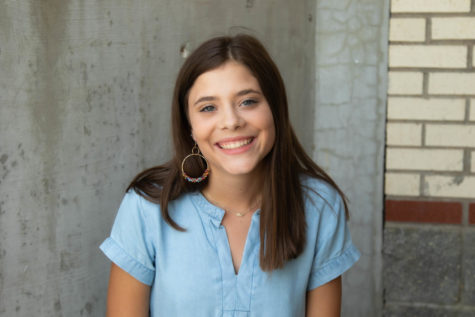 Hannah Wood, Managing Editor
Hannah Wood is the Managing Editor, Webmaster, and reporter for The Talon News. She reports News, Sports, Feature, and Entertainment packages for The Talon...