Lady Eagles Make History Winning Fifth Straight State Championship
Hang on for a minute...we're trying to find some more stories you might like.
The Argyle Lady Eagles will join Nazareth High School (1977-1982) and Brock High School (2009-2013) as the only schools to win five or more consecutive state championships, as they defeated the Hardin-Jefferson Lady Hawks, 49-41, in the UIL 4A state championship Saturday night. This championship team has faced its fair share of challenges. Before the season started, they lost last years 4A state MVP, sophomore guard Sydney Standifer, to a torn ACL. It was also a slow start to the season going only 10-7.
"We just had a next man up mentality in this program," said head coach Chance Westmoreland. "With graduation and injuries, that provides opportunity, and that's what happened this year. Everybody on this team shifted roles, from Rhyle [McKinney] becoming our lead scorer, to Brooklyn [Carl] going from the two to the one. If you prepare your kids the right way to step in, they're going to be successful."
While it may have been a slow start, it was a strong finish for the Argyle Lady Eagles. In the first quarter, they were down by nine points. Junior Rhyle McKinney took a while to get going, shooting 1-7 to start the game. However, the girls found their groove and went on a 24-8 run that went all the way through to the second-quarter. The Lady Eagles had a solid defensive performance in the third allowing just seven points. Drawing key fouls to extend the lead in the fourth quarter, led to a win in this monumental game in Argyle and Texas high school history.
The junior superstar Rhyle McKinney secured the 4A state championship MVP. Drawing fouls to get to the line, nailing shots from beyond the arc, and exceptional defense. She averaged 29 points a game during the playoffs. In the championship game, McKinney totaled 25 points, with 21 points in the first half, dominating of Argyle points in the first quarter.
"I realized that we were struggling, we were missing at the beginning of the game," said McKinney. "Our team was never super down on ourselves, we knew we could come back. And I knew, for my job, that I needed to be able to step up and make some shots and get to the free throw line."
In addition to her offensive performance, she had four rebounds, two assists. McKinney was able to fluster her opponents on the defensive end, getting two steals.
Brooklyn Carl, though averaging about five points per game in the regular season, had a much larger impact on scoring in the biggest game of the year, scoring 10 points. Carl tallied five rebounds and three assists.
Though being the second leading scorer on the team during the regular season, sophomore Bailey Timmons took a role player approach during the playoffs. Despite the limited minutes, Timmons made three game-changing threes, to give her nine points. She was very aggressive on the offensive and defensive glass, grabbing six rebounds.
Senior Kennedy Reeves was excellent in her high school finale, though not scoring she was dominant in the post grabbing 10 rebounds. Reeves finished her high school career as a two-time state champion.
Junior Abby Williams, though limited due to foul trouble, shut down the Lady Hawks from the perimeter in the second half. Williams fouled out in the fourth quarter, with three points and four rebounds.
Brooklyn Carl showed everyone was again on why she is one of the best defenders on the team, shutting down Hardin-Jeffersons freshman standout, Ashlon Jackson to only 14, making her a non-factor in the Lady Hawk offense.  Hardin-Jeffersons senior center, Tunisha Strong, was very effective scoring 10 points and grabbing nine rebounds. Strong, however, struggled from the charity stripe going 2-9.

About the Contributors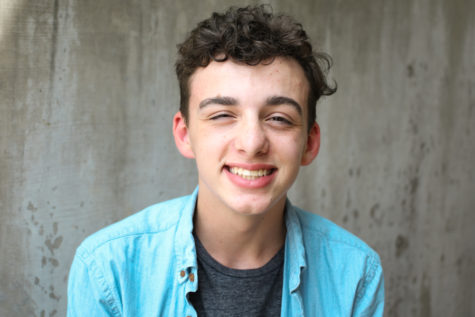 Max Van Drunen, Sports Editor
Max Van Drunen is the Sports Editor and a reporter for The Talon News. Max has reported from many UIL State events and press conferences around Texas. ...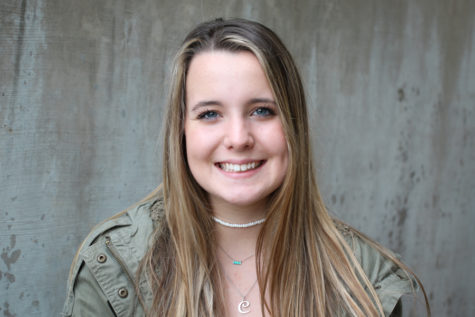 Campbell Wilmot, Managing/ Social Media Editor
Campbell Wilmot is the Social Media Editor for The Talon News and participates in broadcast. She enjoys filming and cinematography and has a passion for...