A Look Into The Lady Eagles Golf Program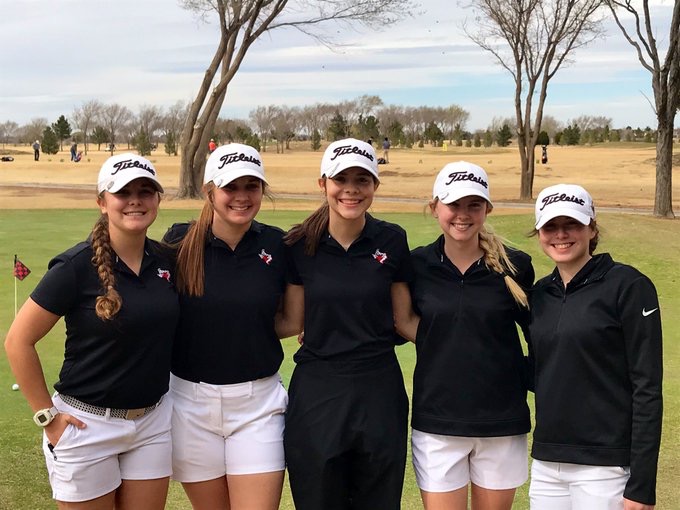 The Argyle Lady Eagle golfers traveled to Lubbock for the 4A Region I Preview at Shadow Hills Golf
Course. The Lady Eagles shot their lowest team score of the year opening with a 344, lead by Junior Hannah Wood's 79. Senior Molly Yarbrough shot an opening round of 84, and Sophomore Madelyn Diomede followed with an 87. Seniors Kenzie Sullivan and Sarah Greiner each finished with a day one total of 94. Day two the ladies played in bitter cold temperatures, but that did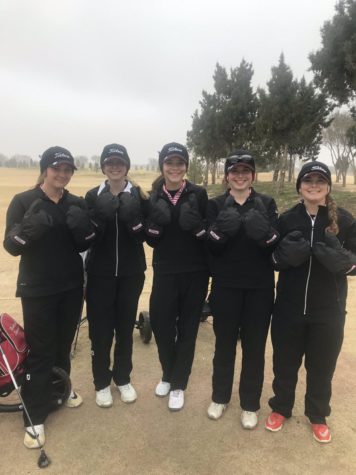 not affect the teams effort as they followed their great opening round with a team score of 345 to crush their low 36 hole total for the year. Hannah Wood shot a 2nd round score of 77 finishing the weekend with a 156 placing as the 4th place medalist. Molly Yarbrough shot 86, Madelyn Diomede 88, Kenzie Sullivan shot another 94 totaling 188 for her season best two day total, and Sarah Greiner shot a 96 to round out the scoring. The ladies will have the next two weeks off to prepare for a 3 week stretch of golf that will take them to Plum Creek in Kyle, Texas, Rockwood in Fort Worth, then the District 8-4A tournament will take place the first week of April at Wildhorse Golf Club at Robson Ranch.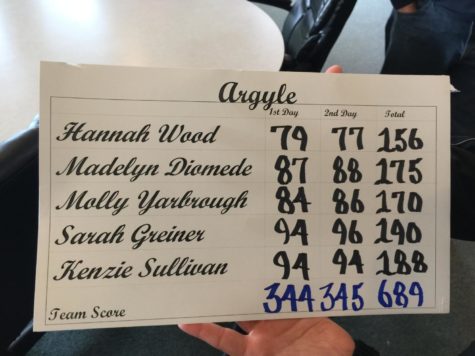 Tournament: 4A Region 1 Preview
Host: Snyder High School
Team Finish: 6th
Team Score: 344-345; 689
Individual Scores:
Hannah Wood 79-77; 156
Molly Yarbrough 84-86; 170
Madelyn Diomede 87-88; 175
Kenzie Sullivan 94-94; 188
Sarah Griener 94-96
About the Writer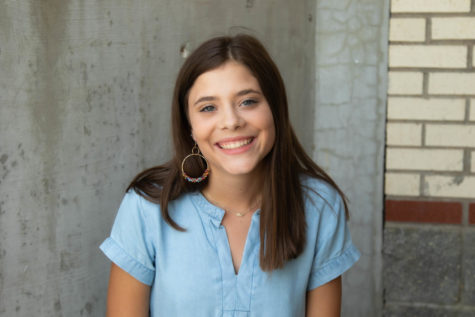 Hannah Wood, Managing Editor
Hannah Wood is the Managing Editor, Webmaster, and reporter for The Talon News. She reports News, Sports, Feature, and Entertainment packages for The Talon...